Surf Action has been a Cobseo member since 2012 and they think that now is an appropriate opportunity to provide an update on our progress in the intervening period:
Surf Action was established in Cornwall in 2009 and became registered Charity (number 1140191) in 2011. An award winning and pioneering project, Surf Action supports the Military Covenant by promoting and protecting the physical and psychological wellbeing of serving and former serving members of the Armed Forces, Reserve Forces and the Blue-Light Emergency Services and their families, who are living with physical and/or psychological difficulties as a result of their service and assisting them to making a successful transition into civilian life.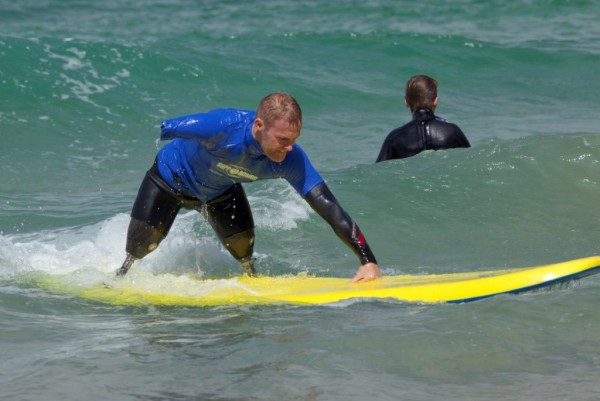 Surf Action promotes good physical and mental health through personal development, education and employment and empowers its service users to lead healthy, fulfilled and independent lives and to become valued and active members of their community. Core to achieving this is the use of the blue gym concept and involving our service users and their families in surfing and other high intensity water-sports in the magnificent coastal environment around us.

Surf Action is the only military charity in the UK to base its work on the ocean and the blue and green gyms and primarily on surfing and other high intensity watersports such as kayaking and paddle-boarding. Our work is backed up by specific and published research carried out on our project by Dr. Nick Caddick of 'The Peter Harrison Institute for Disability in Sport' at Loughborough University (He is now the Research Fellow at the Anglia Ruskin University 'Veterans and Families Institute'). An explanatory abstract of one of his papers can be accessed on our website at: http://www.surfaction.co.uk/Assets/PDFs/Various/Surfing-and-veterans-well-being.pdf
Surf Action maintains a close relationship with 'The Jimmy Miller Foundation' and 'Operation Amped' in the USA, the primary experts in veterans' disability surfing albeit in warmer waters! They have welcomed the research carried out at Surf Action and regularly cite it in their own papers.
Surf Action has a long track record of delivering projects via the National Lottery, RBL, Community Covenant, Santander and Duchy Trust, and the comprehensive reports about them are all available from the downloads section of our website. Our excellent data collection and outcome driven motivation has resulted in Surf Action being invited to become a partner in the 'Veterans in Transition' research project and to join the Stakeholder Project Steering Group. The project is being run by the University of Massachusetts Boston, University of Exeter (Strategy and Security Institute) and Anglia Ruskin University (Cambridge). This followed a meeting between Surf Action & Dr Thomas T. Kane, the Director of 'The William Joiner Institute for the study of War and Social Consequences' at the University of Massachusetts Boston. This research should enhance the understanding of veterans' and veterans' family's experiences and needs within the wider UK public and, thus, have the potential to improve the provision of government and third-sector support to veterans and their families. Surf Action is very proud to be recognised by such prestigious institutions and looks forward to having a significant input. We are also working on a project with the Faculty of Education at the University of Waikato in New Zealand.
Surf Action has developed and refined its own specific 'Integrated Joined-Up Recovery Model' for veterans and Educational and Volunteer route pathways through which the service users can achieve their specific needs. It defines 'Recovery' as living well in spite of any difficulties we may have to face. We view recovery as a journey, a movement from the place a person is in to places that are better to be in, learning and making use of new skills and understandings along the way. The joined-up recovery programme is a multi-dimensional (holistic) approach to improving one's mental health which takes into account an individuals' needs, environment, social network, relationships, diet, physical wellbeing and so forth. Surf Action recognises that recovery:
Does not necessarily mean getting back to where you were before
Happens in 'fits and starts' and, like life, has many ups and downs
Is profoundly influenced by people's expectations and attitudes
Requires a well organised system of support from family, friends or professionals
Requires services to embrace new and innovative ways of working.
Surf Action has refined its structure, management and governance throughout this period and has easy access to military, academic and business expertise and advice which will be essential to continue development in the future. Volunteers are a huge asset to the charity and allow it to maximise its service provision whilst keeping costs strictly under control.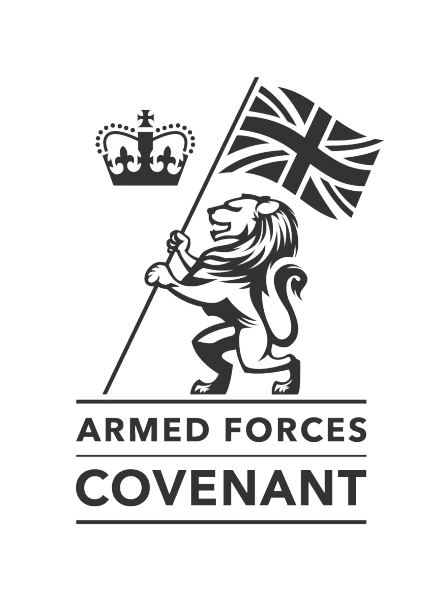 We run veterans surfing sessions for a minimum of 52 weeks a year and alongside this we also run surfing courses for local military families from RAF St Mawgan (which is next door to Watergate Bay) and RNAS Culdrose near Helston. Throughout this summer we are running 6 events for the armed forces community every weekend: Veterans Surfing and RAF families surfing at Newquay on Saturdays along with RN families surfing at Praa Sands and then RN families surfing at Praa Sands and Stand-up paddle-boarding and kayaking at Stithians Lake on Sundays.
We are also proud that Devon and Cornwall Police has authorised the referral of its officers who are undergoing psychological therapy, to Surf Action, in order to take maximum advantage of the proven, additional physical and psychological wellbeing benefits which the blue gym produces in order to minimise the time they are off work.
Surf Action does not provide any psychological treatments but refers those in need through their GP's to specific recognised mental health charities such as Combat Stress. Everything Surf Action does is designed to complement and support such treatments. We do not replicate the provision of other charities but work in cooperation.
Full details of our projects and the support offered can be found on our website at www.surfaction.co.uk . Copies of our project reports and outcomes can also be viewed on the 'Downloads' page of the website at: http://www.surfaction.co.uk/Pages/downloads/downloads.php .
We are very proud that in May 2016 the Cabinet Office described Surf Action thus: "this organisation is delivering first-hand the covenant priorities"