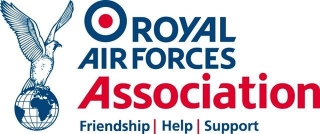 A RAF Regiment gunner managed to rope his Dad in at the last minute when he ran the Rome Marathon in aid of the RAF Association.
Initially Cpl Chris Richards, who is based at JHQ Rheindahlen, planned for himself and two other RAF Regiment Gunners – Sgt Kev Butterworth and FS Jon Tointon – to run the Marathon, but due to an imminent deployment, Jon had to pull out and it left them down to two.
Luckily for them, Chris' 63-year-old father, Dr Doug Richards, stepped up to the role and agreed to take his place!
He said: "I laid down the gauntlet to my Dad, who has been a keen runner for many years. Having announced the fact that he would not run any more full marathons (just weeks before at his retirement party), he agreed to join us in Rome!
"All three of us managed to complete the marathon in pretty reasonable times and our adventure was a complete success! It was an absolute pleasure to raise money for a charity so close to our hearts.
"We managed to raise a total of £1403.75 for the RAF Association (our target was £1000) and the race itself was superb, from beginning to end! Truly a great place to run my first marathon!"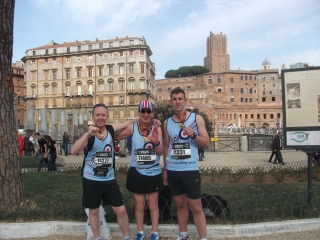 Keeping up the momentum from Rome, Doug has now entered the Big 5 Half Marathon, which takes place in a Game Reserve in South Africa on 23 June and once again, he has chosen to support the RAF Association.
He said: "Rome was my first full marathon for eight years and at the time I thought definitely my last!
"On the face of it, a half marathon in South Africa should be no problem, having completed a full marathon in Rome. However, although the Rome Marathon started and finished at the ancient Colosseum, it has been many centuries since lions roamed around there.
"Lions do, however, live in the game reserve in South Africa in which the half marathon takes place, along with other members of Africa's big 5, elephant, rhino, buffalo and leopard.
"During the race, there will be no fences or rivers that separate the runners from the African wildlife – a good incentive not to hang around!"
The RAF Association provides help and support for any past or present members of the RAF and their families who might need it.
For further information visit www.rafa.org.uk
To support Doug visit his fundraising page at www.justgiving.com/bigfive