When Dame Vera Lynn died earlier this month she was again vividly remem-bered as the "Forces' sweetheart," a brave woman who sang to troops  on farflung battlefields. But few know that Dame Vera was also a staunch supporter of the mostly forgotten soldiers who fought and died along-side the British but received little recognition and no compensation after World War II ended.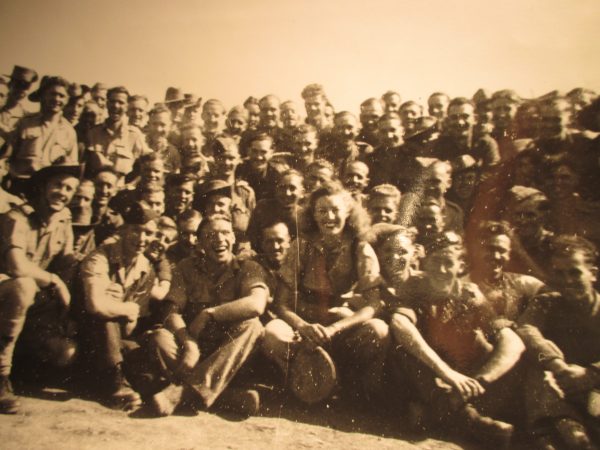 For the past ten years, Dame Vera served as the patron of H4FA — Help for Forgotten Allies — a small, private charity which aids veterans among the Ka-ren and other minorities who fought courageously with the Allies against the Japanese in Myanmar, then known as Burma.
"They fought on our side and they should certainly be entitled to compensa-tion. Many lost their lives," she said in a 2010 interview, remembering her 1944 tour of Burma to entertain the troops."They are poor people. They should be supported as they supported us."
They never were. Eager to exit the colony, London ignored the calls of some British officers that their brothers-in-arms — the Karen, Kachin, Chin and other minorities — be rewarded for their services and shielded from an in-creasingly oppressive central government. The Karen and others rose up in what has become the world's longest running insurgency (just a few weeks ago the ruthless Myanmar army burned down COVID-19 testing stations in the Karen homeland). The veterans, still loyal to Britain, suffered poverty, per-secution or flight to refugee camps in nearby Thailand.
Their requests for official assistance turned down, a small group of citizens with family roots or other ties to Myanmar formed H4FA, travelling for the past two decades to Myanmar and the refugee camps to distribute funds and other aid to the aged, surviving veterans or their widows. The funds come from the Royal Commonwealth Ex-Services League, the Special Forces Benevolent
Fund, churches and individual donors. They are always received with grati-tude, sometimes accompanied by a smart military salute or an accurate ren-dering of "God Save the King."
Then in her 90s, Dame Vera was enlisted to serve as patron of the group and she readily accepted. Upon her death at 103, H4FA President General Sir Alexander Harley wrote to Dame Vera's daughter, Mrs. Virginia Lewis-Jones.
"The respect and affection with which she was held, not only here in the UK, but across the world, was such an important feature of our char-ity," he wrote. "It gave us enormous credibility.'