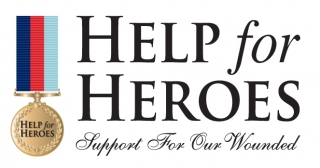 BBC Newsnight tonight features a report on Help for Heroes, including a series of interviews with former Servicemen who suggest that Help for Heroes has been misled by the MOD into funding building projects that that are not available to veterans, rather than providing money for prosthetics.
We are deeply upset at these accusations and the misleading nature of the report and would like to set the record straight.
It is the responsibility of Government to provide prosthetics, but H4H has been a key driver behind the scenes to ensure that the MOD and NHS deliver the best to both the serving injured and to veterans. In certain cases where we feel that support is not fast enough or the requirement is specialist we reserve the right to fund prosthetics.
H4H, together with BLESMA and Cobseo, has led in the area of prosthetics support and was behind the Murrison report. We are now confident that the provision of prosthetics is being correctly supported by Government.
In 2008, H4H identified a need for a national network of Recovery Centres to support both those who are serving and those who subsequently become veterans. We work tirelessly to ensure that this is delivered with speed, to the highest standard and at a competitive price. We believe that the four centres that H4H is creating, together with the three where the Royal British Legion are the principle operators, will give us a world-class support network that will endure.
We work closely in partnership with the MOD but continue to drive the agenda and challenge the status quo. We are fiercely independent and far from getting our orders from the senior officers, we listen to the wounded themselves and then see how best we can support them. Our relationship with the MOD and Government has at times been lively, but has been instrumental in improving the provision of the support we are able to give now and in future.
The individuals who have chosen to speak out against H4H today state that they have not received the support they required from us. In each of these cases we have provided significant support, some as recently as within the last 9 months. We can only assume that, as the funding is sometimes administered by a third party, these individuals are unaware that the support they have received has come from Help for Heroes.
We are immensely proud of what we are doing at H4H, and are grateful to the generosity of the Great British public who have shown their support and helped us to change the lives of so many incredible individuals. We understand that some of our supporters may be concerned by what they see in this report, and would like to reassure them that we are committed to providing the very best support to our wounded heroes, not just for today but for life. We have committed over £121m worth of support, the largest single contribution in British military history, both directly to individuals and to provide world class facilities that would not otherwise have existed. We have championed the cause for the wounded injured and sick and we will continue to do so.