Lady Dalton, wife of Air Chief Marshal Sir Stephen Dalton, Chief of the Air Staff, opened a new care wing for RAF family members suffering from dementia on Tuesday June 21st. The new "Beachside" Wing was opened at Princess Marina House, the RAF Benevolent Fund's flagship welfare break centre in West Sussex.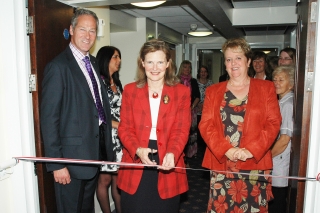 The new wing will provide specialised facilities for RAF family members suffering from mild cognitive impairment and early dementia and give their carers an affordable and much needed break by the sea.
Paul Hughesdon, Director of Welfare and Policy for the RAF Benevolent Fund said:
"There are over 800,000 people living with dementia in the UK today, and good respite dementia care is hard to find wherever you live. As the RAF's leading welfare charity we are determined to provide as much relief as we can for RAF family members suffering from dementia, and to help hard pressed carers where we can. Indeed, over the last two years we've spent over £30,000 helping those seeking dementia care.
"The Beachside Wing marks a step-change in the care we can provide and we are delighted that Lady Dalton could be here to open the facility for us today."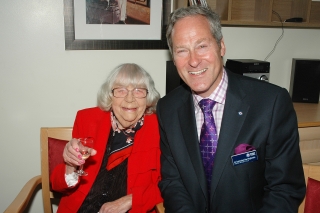 The Beachside Wing will provide 10 beds, a lounge and a dining/craft area for dementia care and will be accessible to anyone in the RAF family in need of specialised support.
To find out more please visit www.rafbf.org for more information.
NOTES:
Press contact: Jon Wallace, RAFBF Press Officer, 0207 307 3339 jon.wallace@rafbf.org.uk 07894 479 405
The Royal Air Force Benevolent Fund is the RAF's leading welfare charity, providing financial, practical and emotional support to all members of the RAF family. We are here for serving and former members of the RAF, as well as their partners and dependants, whenever they need us. We help members of the RAF family deal with a wide range of issues: from childcare and relationship difficulties to injury and disability, and from financial hardship and debt to illness and bereavement. For more information visit www.rafbf.org