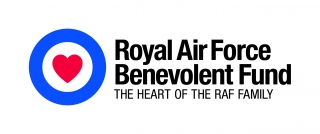 A fabulous collection of medals, trophies and memorabilia from one of the nation's finest pilots is to be auctioned. Air Chief Marshal Sir John Boothman, who grew up in Wembley, flew in hundreds of different aircraft types and served in the First World War as a school-age ambulance driver for the French Red Cross and in important roles during the Second World War.
The medals awarded to Air Chief Marshal Boothman include the Distinguished Flying Cross, Air Force Cross, British War Medal (1914-1918), Victory Medal, General Service Medal, 39 – 45 Star, Aircrew Europe Star, Defence Medal, British War Medal (39 – 45), Coronation 1953, Croix de Guerre and the Czech War Cross. In addition he was awarded the DFC and Legion of Merit, rank of Commander, by the USA. [Full story below]
Other items in the auction include his miniature Schneider trophy which he won outright in 1931 for his country, a fine silver model of Supermarine Spitfire presented by Rolls-Royce, his photograph album of the 1931 event and citations for the American D.F.C., signed by President Roosevelt and the Legion of Merit by President Truman.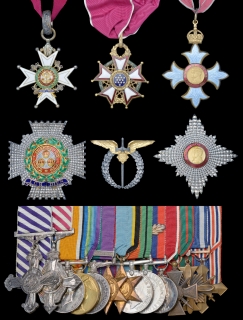 The London based auctioneers Dix Noonan Webb have valued the lot at £15,000 – £20,000.
The items are being auctioned on March 26th by order of his nephew Martin Boothman, for the benefit of the Royal Air Force Benevolent Fund, the RAF's leading welfare charity.
David Erskine-Hill, an auctioneer at DNW, said:
"By their very nature Orders, Decorations and Medals often reflect quite extraordinary acts of bravery and distinction, but Air Chief Marshal Sir John Boothman's combination of peacetime and wartime achievements would be hard to better. A high-speed test pilot of great talent, he flew R. J. Mitchell's S6B to outright victory in the Schneider Trophy 1931 – an important stepping stone in the story of Mitchell's later invention, the Spitfire."
"But his subsequent role in the 1939-45 War was no less significant, not least in terms of his gallant command of a special photo-reconnaissance group in 1943-44 – by then an Air Commodore in his mid-40s, he nonetheless flew numerous sorties and, working alongside our American allies, made a significant contribution to the success of the Normandy landings. No man better deserves a place in the Aviation Hall of Fame."
Martin Boothman, nephew of Air Chief Marshal Boothman said:
"He was a remarkable man and was involved in the widest possible range of RAF activities during his amazing career. Sadly his son Patrick was killed in a flying accident in 1946 and so his medals were left to me. With the money raised going towards the RAF Benevolent Fund, I think he'd be delighted to know that he's been able to help members of the RAF family in trouble today."
Air Marshal Chris Nickols, Controller at the RAF Benevolent Fund, said:
"On behalf of the RAF Benevolent Fund I'd like to offer my sincere thanks to Martin Boothman and his family, for his very generous gift. Air Chief Marshal Boothman's awards and photos offer a fascinating glimpse into the daring escapades of a remarkable and truly courageous pilot."
"Few people realise the extent of the work we do. Each year we spend over £20 million supporting over 60,000 serving and former RAF personnel and their families. Without the support of people like Martin we simply could not deliver the wide range of services and support we do."
Sir John Nelson Boothman developed his love of flying as a schoolboy, and at the age of ten was fortunate enough to fly with the pioneer aviator, Colonel Cody. In January 1918, too young to enlist in the British forces, he joined the French Red Cross as a motor ambulance driver where he was awarded the Croix de Guerre for his service during the Balkan convoys.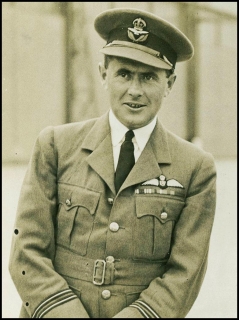 On his return to Wembley in October 1919 Boothman took flying lessons at Hendon airfield and was commissioned into the Royal Air Force in 1921. In 1926 he flew with nos. 55 and 30 (bomber) squadrons in Iraq, where his proficiency as a pilot was assessed as 'exceptional'. Following that he was then posted to the high speed flight of the Marine Aircraft Experimental Establishment (seaplanes) at Felixtowe, where he flew seventy-one flights in high-speed aircraft.
From the flying boat base at Calshot, near Southampton, on 13 September 1931 Boothman won the Schneider trophy outright in the Vickers Supermarine Rolls-Royce S.6B S1595, recording in his log book: 'Good trip. Average speed 340 mph, 100 Km record 342.9 mph.' He was awarded the AFC and, in November 1931, moved to 22 squadron at Martlesham Heath, Norfolk, by which time he had flown seventy-four different aircraft types.
Boothman went on to serve as a squadron leader at headquarters, Far East, in Singapore. In February 1939, as Wing Commander, he returned to England to command 44 Squadron at Waddington, Lincolnshire, flying Hampden bombers. In December 1939 he was posted to the Air Ministry (fighter operations), and in July 1940 he went to headquarters, Bomber Command—but these staff postings did not stop him from flying. At the ministry he managed to fly Hurricane, Spitfire, Manchester, and Beaufighter aircraft and even an ME 109E, while at Bomber Command he flew American aircraft types and, on 19 October 1940, a Hampden on a six-hour bombing raid on Hamburg. In March 1941 he was appointed station commander at Waddington, where he piloted a Tiger Moth with his son Patrick. In an eight-week goodwill and flight-testing tour of the United States and Canada he flew the latest American aircraft, including, in one day, three bomber and five fighter types.
In June 1943 he was posted to Benson, Oxfordshire, to command 106 Wing, flying photographic reconnaissance missions over the continental beaches in preparation for the D-day invasion. In 1944 he was awarded the American DFC and the DFC and appointed CB. Three weeks after D-day he was appointed to command the Aircraft and Armament Experimental Establishment at Boscombe Down. His son Patrick was awarded the DFC in 1945, and both father and son received their awards at the same investiture. Sadly Patrick was killed in a flying accident in 1946, the year in which Boothman was promoted air vice-marshal.
At the end of the war Boothman spent three years as Assistant Chief of the Air Staff, Technical Requirements before being appointed Air Officer commanding, Iraq. In September 1950 he was appointed Controller (air) at the Ministry of Supply, where he calmly oversaw the rapid expansion in the production of aircraft and equipment during the rearmament period of the Korean War. In 1953 he dealt equally calmly with the problems of running down that rearmament effort. He was made KBE in 1951 and KCB in 1954. Boothman took up his final appointment as Commander-in-Chief, Coastal Command, in 1953 and held it, together with the relevant NATO appointments, for three years. Promoted Air Chief Marshal in 1954, he retired in 1956. Boothman died in Westminster, London, in December of the following year.
Notes:
To arrange interviews or for images please contact Fiona Ferguson at fiona.ferguson@rafbf.org.uk or 020 7307 3339
RAF Benevolent Fund: The Royal Air Force Benevolent Fund is the RAF's leading welfare charity, providing financial, practical and emotional support to all members of the RAF family. We are here for serving and former members of the RAF, as well as their partners and dependants, whenever they need us. We help members of the RAF family deal with a wide range of issues: from childcare and relationship difficulties to injury and disability, and from financial hardship and debt to illness and bereavement. For more information visit: www.rafbf.org www.twitter.com/RAFBF