Age UK Portsmouth
Charity Number: 1059945
Company Number: 3281047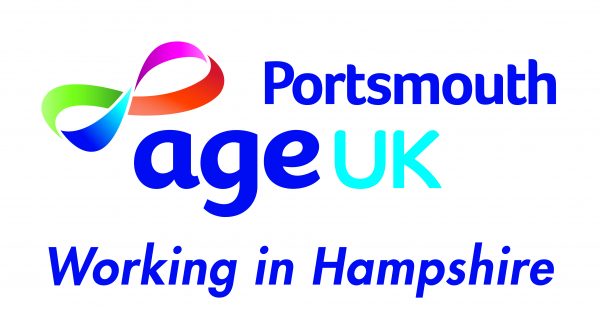 Age UK Portsmouth (AUKP) helps adults across SE Hampshire to enjoy a better quality of life, with a specific focus on all aspects of ageing with dignity whilst achieving person-centred goals.
Our 80-year old Charity purpose is to relieve and assist with poverty and sickness, to advance education, promote equality and diversity, and to eliminate, where possible, disadvantage in all forms.
With Age UK Portsmouth's increased learning and understanding of what it is to be a Veteran, the partner or family member of a Veteran, AUKP believes that Associate Membership of Cobseo would offer an ideal learning curve for our existing understandings and enable us to develop improved policies for dealing with issues of common concern and welfare.
As Age UK Portsmouth traverses its fourth year of working with Veterans and their families, our experience of bringing together holistic support offerings, incorporating all forms of information and advice, signposting, social activities participation as well as integration within the civilian community, grows exponentially and to be able to share and learn from peer organisations would be ideal.
Contact Information
The Bradbury Centre
16-18 Kingston Road,Portsmouth
PO1 5RZ

023 9286 2121
Support Offered
Our aim is to help older veterans stay independent and have greater confidence by providing friendly social contact, support and companionship.
Benefits checks are one of our most common requests, and last year we were able to help claim over £1.3 million in benefits for people living in the Portsmouth area. It is estimated that every year over £3.5 billion of benefits go unclaimed across the country, with three million older people living below the poverty line.
Many people are put off claiming either by the complexity of the benefits system, or they assume they cannot claim anything because they have some savings or own their home.
Issues we can help you with:
– Benefits and entitlements including War and Armed Forces Pensions
– Leisure and social activities including access to regimental associations
– Applying for a service medal or Veterans Badge
– Mental health support including PTSD
– Housing options
– Money matters
– Energy efficiency for your home
– Staying independent at home
– Family and personal matters
– Coping with bereavement
– Wills and funeral planning
– Legal issues
– Signposting to other agencies for additional services and support
We run a Breakfast Club for veterans which takes place twice a month on the second Friday and the last Friday of every month from 10:00am to 12:00pm at the Bradbury Centre. All ex-service personnel are welcome to come along, together with their partners, to socialise with other veterans, take part in the banter and enjoy a great breakfast.