RAF Bomb Disposal Association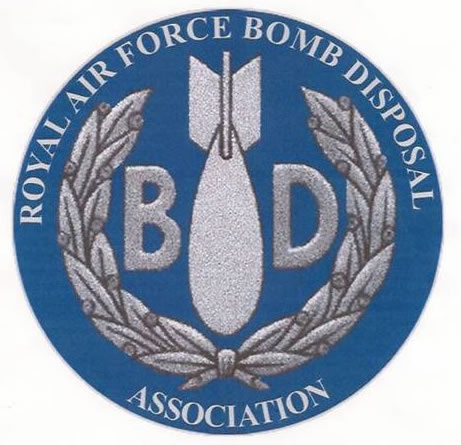 The Royal Air Force Bomb Disposal Association (RAFBDA) is a non-profit fraternal and educational organization of active and formerly active members of the Armament Branch of the Royal Air Force who have served in military Explosive Ordnance Disposal (EOD) positions. Military EOD personnel of other nations are welcome to apply for associate membership.
The purpose of RAFBDA is to preserve the history of EOD and to promote brotherhood among those who are serving and have served in the noble and self-sacrificing task of safely disposing of unexploded ordnance. Once known as bomb disposal, the mission includes the rendering safe and disposal of all hazardous items containing explosives including: Conventional explosive ordnance, chemical weapons, biological weapons, pyrotechnics, mines and Improvised Explosive Devices (IED's), and nuclear weapons and materials.
Contact Information
132 Pope Lane
Ribbleton
Preston
PR2 6HB

01772 792697
Support Offered
A website dedicated to the men and women past and present, who render safe, unexploded ordnance.