Sporting Force
Charity Number: 1169441
Company Number: 10008613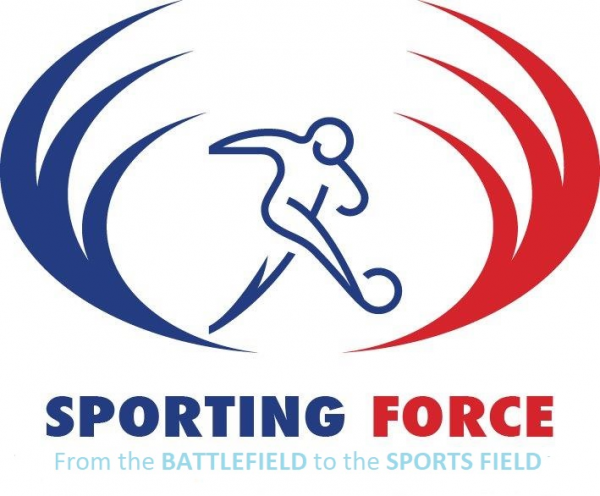 Sporting Force was established to help ex-service men and women make the transition from a life in the military to life as a civilian through social engagement, participation in sport, voluntary placements, training and qualifications into a variety of jobs in the sports and leisure industry. Life in the military is an active life and by working with sports organisations we can offer opportunities that appeal, ignite a passion and help create a new life outside of the services. All the opportunities we offer are inclusive and can be adapted to meet the needs of our disabled veterans. Our veteran centric approach ensures that sports qualifications and employment are successful and relevant to the beneficiary.
Contact Information
The Digital Factory
Durham Way South
Newton Aycliffe,Durham
DL5 6XP

0800 050 9502
Support Offered
5 Step Recovery pathway & transition into civilian life through sport:
A. Each beneficiary will be allocated a Veteran Support Officer at time of registration. A progression pathway will be discussed and implemented. These are unique to each individual but a standard time line would be over 12 months from registration to significant outcome.
B. Initial engagement/personal contact is at an Open Day/Social Engagement event. These can comprise of a stadium tour, match day tickets, sports participation or a meeting with the SF team.
There will be opportunities and offers presented at the open day in relation to training, qualifications and pathways.
C. Training and qualifications in a variety of roles are offered as block/residential courses.
D. On completion of the training or at a defined point on the progression pathway the Veteran Support Officer (VSO) sources voluntary placements. These have primarily been professional football clubs and will continue to be so as this is the most popular interest from veterans. We have also placed veterans in a variety of roles and sports clubs including rugby, snow sports, cricket,gyms and boxing clubs.
E. Support into employment in the sports and leisure industry