Togetherall
Company Limit by Guarantee: 06227377
Company Number: 06227377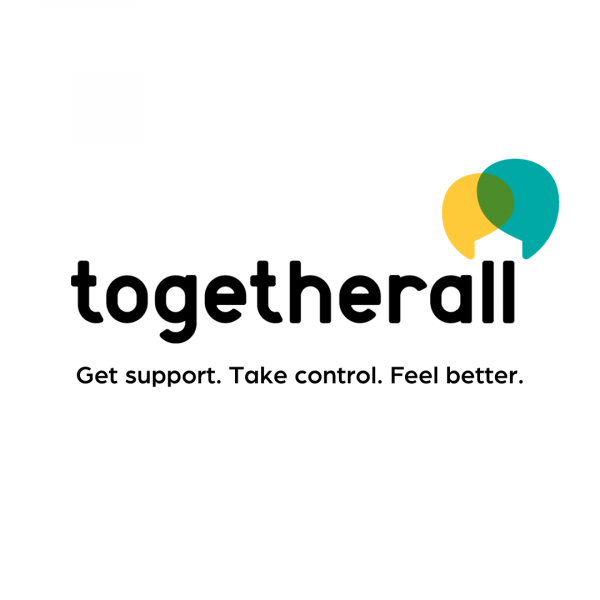 Togetherall harnesses the protective and therapeutic effects of connectedness and healthy social networks in its unique community where people share with, and support each other. The evidence is convincing, the wider determinants of health such as the communities in which we exist have a more beneficial impact than individual lifestyle factors and health behaviours. Innovative technology, and first class clinical teams and trained moderators, create a unique environment for members to lead their own recovery.
Commissioned by over 250 organisations globally, Togetherall is an online service providing access to millions with anxiety, depression and other common mental health issues.
Contact Information
4th Floor
36 - 38 Whitefriars Street
London
EC4Y 8BQ

+44 (0)203 4056196
Support Offered
Togetherall – formerly Big White Wall – is available 24/7 and monitored by trained Mental Health professionals. A safe place online to get things off your chest, have conversations, express yourself creatively and learn how to manage your mental health.
Within the Togetherall platform members are anonymous, so no one will know you're using it unless you tell them. Most members report feeling better and more able to cope as a result of using the service and because it's available 24/7, nearly 70% use Togetherall outside of normal working hours.
A community where members are anonymous to each other, they can share how they are feeling and support each other
Access 24 hours a day, 365 days a year
Clinically managed with trained professionals available 24/7 to keep the community safe
Self-assessments and recommended resources
Creative tools to help express how you're feeling
Wide range of self-guided courses to do at your own pace