Ulster Human Rights Watch
Charity Number: 101384
Company Number: NI43494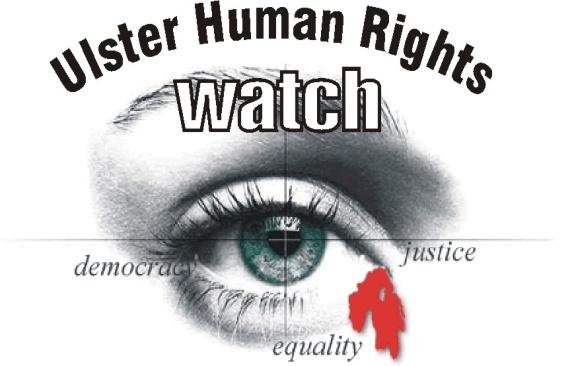 We provide assistance to families who have unresolved historical cases relating to the NI Troubles and wish to obtain information or request further investigation. Support is provided to families that have been bereaved or have had members physically and mentally injured as a result of terrorism, including those from armed forces backgrounds. We also intend to support current/former members of the Armed Forces that may be drawn into historic enquiries initiated by bodies to be established under the Stormont House Agreement.
Contact Information
The Victoria Suite
Brownlow House
Windsor Avenue,Lurgan
BT67 9BJ

Support Offered
Engagement with bodies established to deal with troubles legacy issues in Northern Ireland on behalf of innocent victims, including security forces families. Recovery of information around murder/injury cases to build a narrative of events or to challenge a statutory narrative Engagement at statutory level to lobby for the interests of innocent victims.
Support in memorialisation or acknowledgment activities and events.