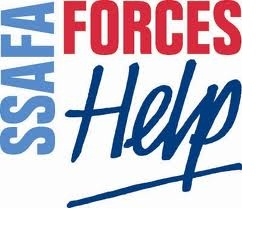 One of Britain's oldest charities has merged with leading military charity SSAFA Forces Help
The Soldiers, Sailors, Airmen and Families Association (SSAFA) Forces Help has taken on the charitable objectives and assets of The Royal Patriotic Fund Corporation after 156 years of support to Britain's Forces and their families.
The Royal Patriotic Fund Corporation was established by Queen Victoria in 1854 for the families of those killed in the Crimea War. The fund raised money for the relief of widows and orphans of sailors, soldiers and Marines who died on active service. Two years ago, a decision was made to close the Royal Patriotic Fund with its remaining assets to be administered by SSAFA Forces Help in accordance with the Fund's objectives. SSAFA Forces Help is the national charity that provides practical help and assistance to anyone currently serving or who has served in the Royal Navy, the British Army and the Royal Air Force. The charity also provides vital support to their families, each year helping more than 50,000 people.
The merger of The Royal Patriotic was marked by a celebration of its work at SSAFA's offices on 24th May 2011.
Giving his final speech as Chairman of the Royal Patriotic Fund, General Bob Pascoe commented, "The Royal Pat has earned a place in the history of our country but its most important achievements are the many cases of practical help given to those in need over the years. The most satisfying aspect of our regular meetings has been to read the letters received from grateful dependants thanking the Royal Pat for help. I feel confident that over the years the Royal Pat has delivered all that Queen Victoria wished it to do 156 years ago."
Chairman of SSAFA Forces Help, General Sir Kevin O'Donoghue replied saying, "SSAFA will ensure that the work and values of the Royal Patriotic Fund continue. As times goes by, it is natural and right that some organisations merge with others. However the need continues for military families to be supported, recognising the unique sacrifices that they make, and SSAFA is proud to ensure that this support is maintained."
For more information on SSAFA FH visit their website: http://www.ssafa.org.uk/