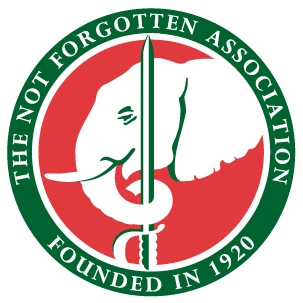 On 25th June The Not Forgotten Association remembered the 75th anniversary of the death of its American founder Miss Marta Cunningham CBE, with a service at her grave in West London.
The event started with a welcome address and background by the Chief Executive Piers Storie-Pugh and the service was taken by the Honorary Chaplain The Revd Peter Hewlett-Smith. Wreaths were laid by the Mayors of Ealing and Hammersmith, the Not Forgotten Association's Lady President Commandant Anthea Larken, the Deputy Lieutenant for Ealing, who is also Vice Chairman of Cobseo, Robert Leader; and by the American Assistant Army Attaché Colonel Wallace. The service was followed by coffee in the Town Hall Ealing and then Colonel Wallace arranged for the group to meet the US Ambassador Louis B Susman in the Embassy. The Ambassador was extremely interested in the work of this Charity for the wounded and those ex service with injuries and disabilities; as well as its American origins.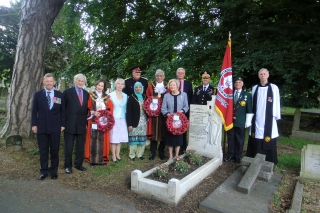 Marta Cunningham was an American soprano who sang at Claridges for a number of years; her debut was at the Coronation of King Edward V11 in 1901. During the Great War she helped in the canteen work in the East End of London and in 1920, with a group of lady friends, started The Not Forgotten Association. The ideals she laid down in the early years have not changed: to provide entertainment, leisure, recreation, joy and happiness.
For more information about The Not Forgotten Association, visit their website: www.nfassociation.org or email: info@nfassociation.org