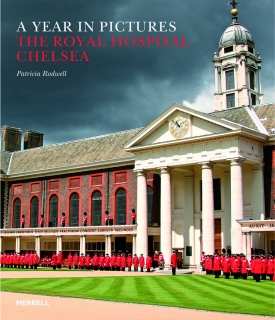 Image copyright Patricia Rodwell
This absorbing book is an evocative and unique record of a year in the life of the Royal Hospital Chelsea in London. Photographer Patricia Rodwell was granted rare, behind-the-scenes access to the Hospital, and the result is an intimate portrait of a quintessentially British institution.
The Royal Hospital Chelsea was founded by Charles II 'for the succour and relief of veterans broken by age and war'. Designed by Sir Christopher Wren, it opened in 1692 and more than three centuries later, it continues to serve its original purpose as lodgings for former soldiers.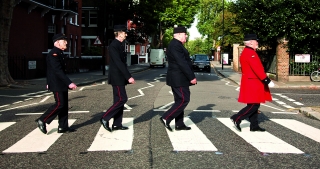 Image copyright Patricia Rodwell
Today this historic site, which lies on the north bank of the River Thames, is home to more than 300 'In-Pensioners' who, since 2009, have included women as well as men. The In-Pensioners are renowned for their distinctive scarlet uniforms but until now, even Londoners have remained largely unaware of what daily life in the Hospital entails.
Illustrated with more than 250 colour photographs, THE ROYAL HOSPITAL CHELSEA: A YEAR IN PICTURES provides a fascinating insight into a remarkable institution. Patricia Rodwell's superb photographs reveal the elegant splendour of the buildings and their verdant grounds. They expertly capture everything from official events such as the moving Founder's Day ceremony, to scenes of light-hearted recreation and obvious camaraderie between the former soldiers.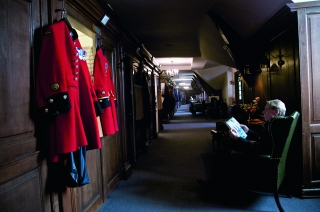 Image copyright Patricia Rodwell
An engaging introduction explores the history of the Hospital and its enduring relevance today, while informative captions are accompanied by interviews with In-Pensioners and testimonials by Kate Adie, Mark Austin and Martin Bell.
THE ROYAL HOSPITAL CHELSEA: A YEAR IN PICTURES is a fitting tribute to one of London's most magnificent institutions.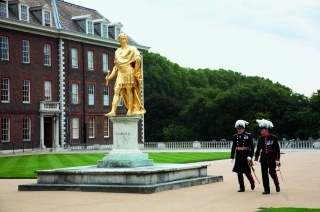 Image copyright Patricia Rodwell
Patricia Rodwell is a London-based photographer specializing in portraiture. Her photographs have appeared in numerous publications, and her previous assignments have ranged from photographing the British Paralympic dressage team to accompanying the British Army's 29 Commando Regiment on exercise.
Publication Date: 23rd April 2012
Price: £40, hardback
ISBN: 978-1-8589-4572-9
250 colour illustrations, 224 pages
For further information and review copies, please contact:
Elizabeth of Mar at elizabethofmarpr@yahoo.co.uk or on 07870 276 375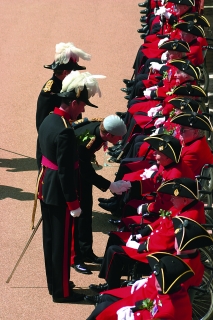 Image copyright Patricia Rodwell
For those that wish to purchase a copy of the book, there is a Reader Offer for the book and it's available for the special price of £35 including postage and packing (UK only) by telephoning Marston Book Services on 01235 465 500 and quoting the reference MPMERCOB.