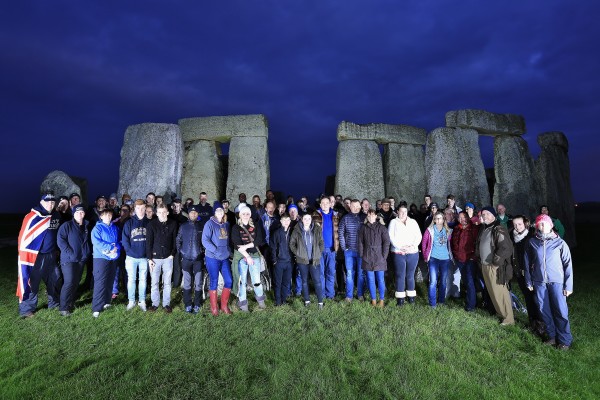 Alabaré were delighted to be working in collaboration with English Heritage for the second year at the world-renowned Stonehenge. After last year's huge success, they were privileged to yet again host a BIG SLEEP at the iconic venue. In the grounds of arguably the most famous prehistoric monument on the planet. Over 100 people from the local military community slept out, over night at the Stonehenge visitor centre on Friday 13th October.
Those sleeping out were from local Armed Forces camps, employees and families of Sodexo Defence and other defence contractors.  Each sleeper pledged in advance to raise £100 for Alabaré's Homes for Veterans projects in the region; ensuring that there is accommodation and support available to ex-Service personnel who would otherwise be facing the crisis of homelessness.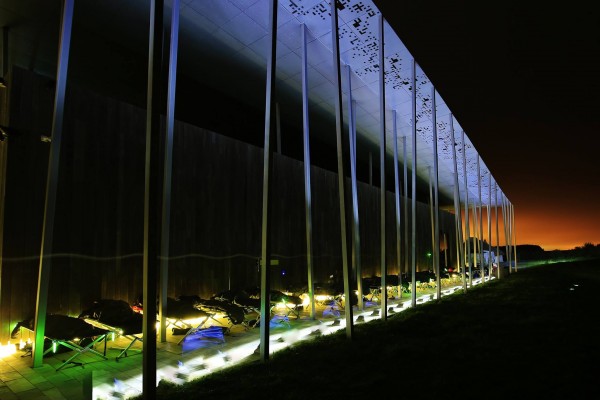 The idea for the Stonehenge BIG Sleep came about when a team from Sodexo Defence and Lieutenant Colonel David Penniall, Royal Artillery Garrison at Larkhill took part in Alabaré's Salisbury BIG Sleep earlier this year at the city's Cathedral. Keen to do more to help vulnerable and homeless Veterans the team decided to create this bespoke event for the military community.
On the night, the awesome Treblemakers and Dan Sowerby Band got everyone up and moving with their hits from the past while everyone enjoyed a hot meal and drink. Later on in the evening, the participants enjoyed a moon light walk down to the stones. After a night of sleeping rough at the Stonehenge Visitor Centre to echo the lives of those Alabaré assists, the group took an early morning walk to the Stones to watch the sunrise across the Neolithic landscape.  The atmosphere was filled with a real sense of camaraderie.
Rebecca Mullen, Fundraising and Events Manager said –
"Without people like Maureen O'Leary of Sodexo and Lt Col David Penniall this event would not have been possible. We would also like to thank our Friends at English Heritage, The Treblemakers and the Dan Sowerby Band for providing the live music. Also a huge thank you to Rosemary Wyeth for giving us an insight into the history of the stones."