A long-serving former senior Royal Air Force officer has been appointed chief executive of Broughton House, the Salford home for ex-servicemen and women.
Chris Lindsay, 48, joined the RAF as an airman in 1990 and rose through the ranks to become a Wing Commander.
He spent 28 years in the RAF before leaving in May this year. During his career he undertook operational tours relating to the Bosnia, Iraq and Afghanistan conflicts.
Chris, a married father-of-three from Littleborough, Greater Manchester, served in a variety of roles, including senior air traffic control officer and senior airfield operations manager.
He also spent time with the Ministry of Defence and on secondment to the Civil Aviation Authority.
His final tour was at Headquarters Air Command at RAF High Wycombe, where he was the Battlespace Management Chief of Staff.
Chris succeeds Ty Platten as chief executive of Broughton House. Ty has taken up a new post in South Yorkshire.
Broughton House, which is currently home to 35 veterans and has 60 staff, will soon be transformed into a veterans care village in a £14m scheme. Preliminary works have begun.
The redeveloped two-acre site will feature 64 nursing home bedrooms with a dementia wing, up to 30 independent living apartments, a military support hub, a memorial park and landscaped gardens with an all-weather bowling green and a bandstand.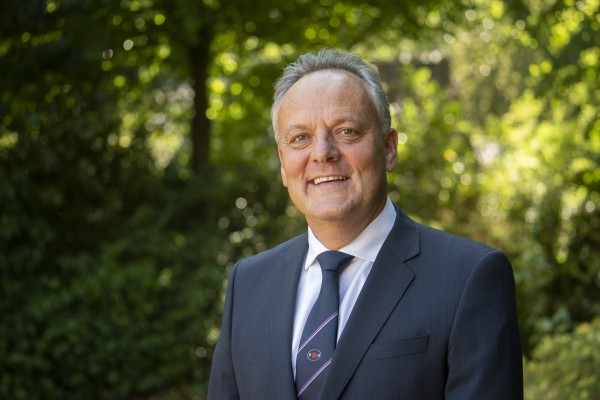 Chris said: "I'm extremely proud to be appointed chief executive of Broughton House. It's an amazing place with so much history, and the team and I are looking forward to exciting times ahead.
"The development of our new Veterans Care Village will enhance the lives of many ex-servicemen and women in Greater Manchester and indeed across the whole north west of England."
Broughton House chairman Sir Netar Mallick said: "With many years' outstanding service in the Royal Air Force as an airman and officer, and a track record of leadership and management, Chris is the ideal person to lead Broughton House into the future as we embark on our exciting redevelopment programme.
"The board of trustees and I look forward to Chris driving the programme as we work to improve the facilities available for ex-servicemen and women across the region."
Notes to editors:
For more information contact Kevin Feddy on 0161 300 8543 or 07770 543112 or via kevin@kevinfeddymedia.co.uk.
For more information on Broughton House, visit www.broughtonhouse.com.