During Mental Health Awareness week we feel that it is important to showcase the power of golf, especially during the Covid-19 pandemic. As one of the first sports to be slowly re-introduced we spoke to three of our beneficiaries – all of whom had previously been using golf as a form of therapy for their on-going rehabilitation. It is easy to forget how positive an effect this sport can have on individuals, especially those who are struggling with their mental health. It's great to have it back.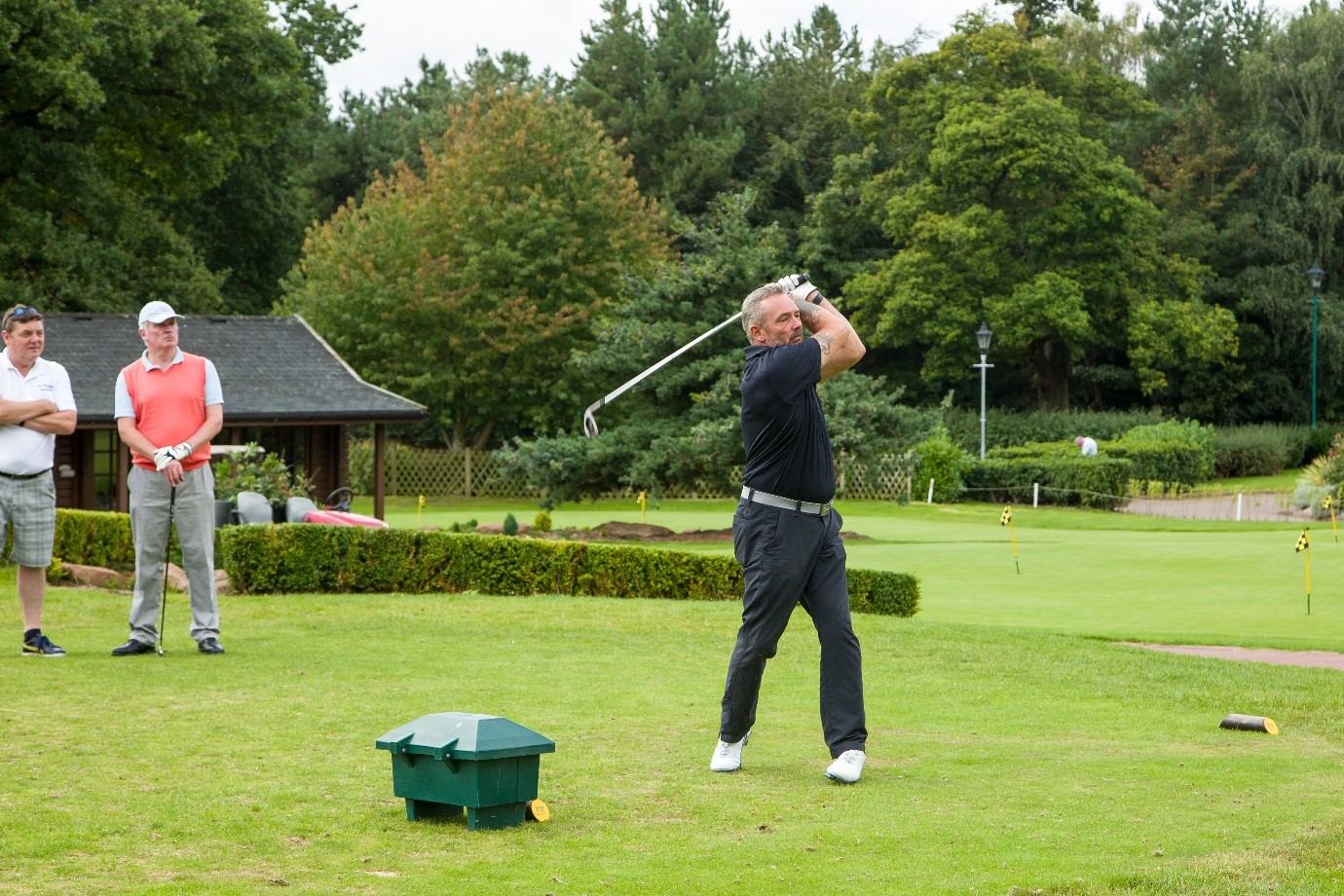 Dom Felton is a former Fusilier in the 2nd and 5th Battalion Royal Regiment of Fusiliers. He was discharged in 1994 after his unit was targeted by an IED whilst manning a vehicle check point. This incident led to a long and on-going battle with Post Traumatic Stress Disorder (PTSD).
"I knew that it was important for me to play golf as part of my therapy, but until it was taken away from me during lockdown I hadn't realised how vital it was. During the last weeks my mood has been low and rapidly getting worse. Not being able to get out and walk the course was probably as worse a feeling that I have ever experienced. My mojo was gone, but I played last Friday and instantly my mood was back up there. I am booked in for a few more rounds next week and I cannot express in words how much golf and OCF have helped in my recovery."
Andy Stevens is a retired Lieutenant Colonel in the Royal Army Ordnance Corps (Royal Logisitics Corps). He had a mental health crisis in 2013 and was subsequently diagnosed with Post Traumatic Stress Disorder (PTSD).
"It has been so good to be able to play golf again after nearly nine weeks. I suffer from PTSD and I am also stress sensitive. I have found lockdown very difficult. For me, the game of golf is my most effective form of therapy and to be without it was disorientating. I got a real buzz from returning to golf. I'm calmer, less stressed and my overall mood has lifted."
Nick Franklin served in the 1st Battalion Princess of Wales Royal Regiment for six years before he was medically discharged as a consequence of a serious injury that he suffered whilst serving in Afghanistan. His injury came as a result of an Improvised Explosive Device (IED) blast which subsequently led to the amputation of his left leg below the knee.
"Golf can help individuals improve their confidence, self esteem and anxiety levels. I know this first-hand and I honestly don't know where I would be without this sport. Being out on the course in the fresh air over the past week has given me such a boost – I'm so glad that it's back."
David Hayden MC is a serving Sergeant in the RAF who is suffering from PTSD. Already a keen golfer before his military career, he is so happy to be back on the course – spending time with his son.