A sailing charity for injured veterans is inviting friends, supporters and well-wishers to join them for its fourth annual Dining in Night on Saturday 23 November.
Turn to Starboard will host the black-tie event at The Falmouth Hotel in Cornwall to help raise funds towards the charity's work supporting Armed Forces personnel affected by military service.
Guests will enjoy a three-course meal, a charity auction, dancing and entertainment during the glitzy evening, which will start at 6.30pm and includes speakers taking to the stage during the night to talk about their experiences with the charity.
Turn to Starboard Events and Fundraising Manager, Jane Higgins, said:
"We are delighted, once again and by popular demand, to be hosting the Turn to Starboard Dining in Night at The Falmouth Hotel.

"As we look towards the close of what is proving to be the busiest year to date and one in which we are forecasted to provide more than 600 sailing opportunities to injured veterans, we are thrilled to be able to come together with friends and supporters of the charity, along with the local community.

"Our aim is simple – to say thank you to everyone who are or have been involved in making the charity the remarkable place it is and to recognise all that it does in supporting those who have been affected by their military service.

"In the run up to Christmas, we look forward to starting off the seasonal festivities with this special evening of fun, entertainment, dancing, an auction, some mince pies and a few surprises! Please come and join us and help celebrate all that is Turn to Starboard."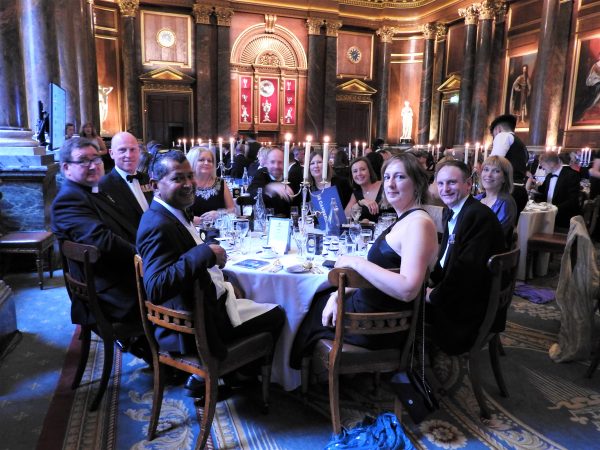 Turn to Starboard helps serving and retired military personnel with physical injuries or mental trauma to benefit from the therapeutic effects of sailing and the sea.
Based at Falmouth in Cornwall, the charity offers several strands of activity including Royal Yachting Association (RYA) sailing courses, family sailing trips, Tall Ship sailing and competitive racing. Set up in 2012, the charity has provided almost 3,000 sailing opportunities with many individuals going on to start new careers in the marine industry.
Dress code is black tie or Mess Dress / cocktail dress. Tickets to the event cost £38 per person. For more details and to book your place, please contact Ellen at ellen@turntostarboard.co.uk or call 01326 314262.