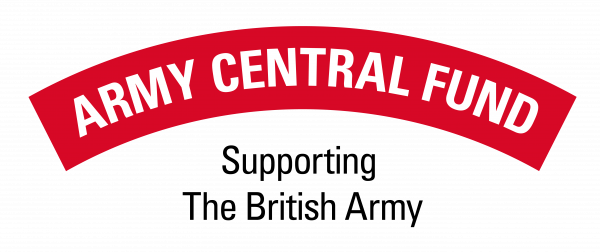 The British Army's own grant-making fund which supports charities and projects that benefit serving Army personnel and their families, both Regular and Reserve. The Fund makes annual grants to Army welfare funds, to the Army Families Federation and to the Army Sport Control Board. One-off awards are also made to national charities that support the Army community and to Army and Joint units for welfare projects and activities. Each application is considered on its merits.
Contact Information
Secretary
The Army Central Fund
Trenchard Lines,Upavon, Pewsey
SN9 6BE

Support Offered
Charities seeking a grant should contact the Secretary for advice and for an application form. Recent projects have included contributions to; NSPCC Families Centres in Catterick and Tidworth, SSAFA Norton House, Home-Start UK local schemes, CESSAC café refurbishments, RBLI Families Lifeworks courses and the Combat Stress helpline. The fund's annual report is published on the Charity Commission website and gives further details of grants awarded.
Recent unit projects supported, many in conjunction with the Nuffield Trust and other Service charities, include; improvements to community facilities in Wattisham, Naples, Brunei, Kineton, Bramcote and Tern Hill, digitisation of SSVC cinemas, grants for all-weather sports pitches at Abingdon and South Cerney and a contribution to the new parachuting aircraft in Cyprus. Grants have also been made to welfare projects for troops in Poland, Estonia and for families in the Falkland Islands and Kenya. Unit staff, garrisons and sports association secretaries should read Army Command Standing Order 3206 for advice and the instructions on submitting applications.
The Army Central Fund works closely with ABF The Soldiers' Charity is keen to retain links to other COBSEO member charities and to Regimental and Corps Associations in order to optimise the effectiveness of all grants awarded.