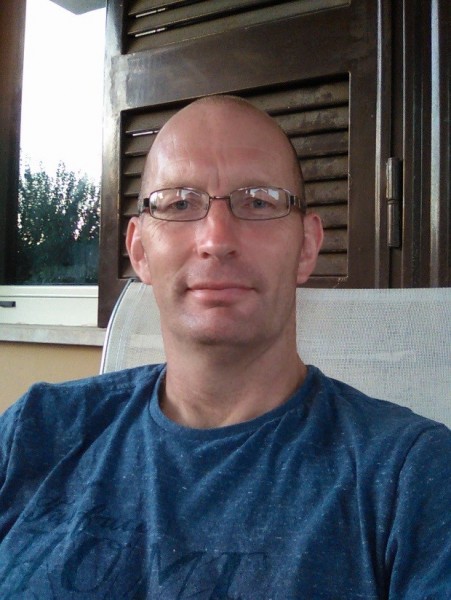 An RAF Full Time Reservist (RAFFTRS) who set himself the task of running 1434 miles in less than ten months has completed his challenge in Llandudno, North Wales. The money raised will be going to Blind Veterans UK, the national charity for vision-impaired ex-Service men and women.
Gareth Prytherch, originally from Llandudno, set himself the New Year's challenge to raise funds for and awareness of the national charity, which provides free lifelong support to vision-impaired ex-Service men and women. He arrived at the number as it is the total distance between the charity's training and rehabilitation centre in his hometown and Naples, his posting base at the time.
Gareth says: "At last the challenge is over! What a great way to finish. The reception at the charity's Llandudno centre was fantastic! I got to meet a number of volunteers who'd given up their personal time to assist with tea and coffee. It was totally unexpected, however gratefully appreciated and I'd like to say a massive thanks to the entire team at Llandudno for their time."
To celebrate this incredible achievement, Gareth invited supporters and willing participants to join him for the last three miles of his journey, which took place between the Llandudno Cenotaph and the charity's Llandudno centre. On the decision to raise money on behalf of Blind Veterans UK, Gareth explains: "Rather than just doing it for myself, I thought, 'why not raise funds for a worthwhile charity?' Blind Veterans UK was the obvious choice, the work they do in helping vision-impaired ex-Service men and women achieve independence after sight loss is fantastic.
"It's a cause I'm glad to support."
For now, despite Gareth's relief at having completed the mammoth challenge, he's already got his sights on the future. He says: "The thoughts are flooding through my grey matter as we speak. I'll be working closely with the team at Blind Veterans UK to ensure the event is as big and successful as possible to maximise donations.
"I look forward to volunteering for Blind Veterans UK soon."
To donate money to Gareth, please visit: justgiving.com/Gareth-Prytherch1.
Visit blindveterans.org.uk/support to learn more about the charity and how you can support its vital work today.
Additional photos available on request.
ENDS
For all media enquiries please contact: Felix Arbenz-Caines, PR Assistant, Blind Veterans UK, 12 – 14 Harcourt Street, London W1H 4HD, E: felix.arbenz-caines@blindveterans.org.uk, T: 020 7616 7941
Notes to Editors
Blind Veterans UK
Blind Veterans UK is a national charity that believes that no-one who has served our country should have to battle blindness alone. Founded in 1915, the charity provides blind and vision impaired ex-Service men and women with lifelong support including welfare support, rehabilitation, training, residential and respite care.
Find out more at: blindveterans.org.uk, follow us on Facebook at: facebook.com/blindveteransuk and on Twitter at: twitter.com/blindveterans.