The eleventh Royal Parks Half Marathon took place earlier this month across four of London's beautiful Royal Parks. The race is presented by the Royal Bank of Canada, sponsored by Lululemon and has over 16,000 participants. Leading veterans' charity, FirstLight Trust, had three runners taking part for the first time this year, one of whom is their own Rose Bradbury.
"The race route is incredibly picturesque," explains Rose. "It was so lovely to take in the amazing scenery whilst I was running, particularly with the autumnal colours scattered across the Royal Parks. The landmarks also made great check points to aim for."
The race started in Hyde Park then went through Green Park and St James's Park with fleeting visits to Downing Street, Somerset House and Trafalgar Square. The route continued through Admiralty Arch and along the Mall to Buckingham Palace, with runners once again picking up Green Park.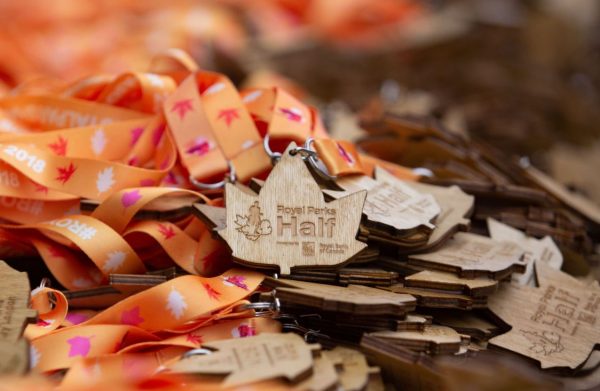 They then made their way through Wellington Arch back to Hyde Park and along the spiralling paths of Kensington Gardens.
"Between us we raised close to £1,000 for FirstLight Trust," adds Rose. "It's a terrific event, with plenty of fun activities for spectators as well as runners, and raising money for a fantastic charity made the day even better."
FirstLight Trust have plans to register for upcoming racing events around the UK. Details will be posted on their social media channels – @firstlighttrust on Twitter and Facebook – with information on how those who would like to support veterans can sign up.
"It is always brilliant when we have people fundraising for us – it gives the whole charity a real buzz," explains FirstLight Trust's founder, Dorinda Wolfe Murray. "I am so grateful to Rose. We are coming into our busiest and most challenging time of year with many veterans finding it difficult to deal with Remembrance and Christmas. Donations really make all the difference in supporting veterans through the tough winter months."
Fundraisers who would like to raise money for FirstLight Trust can set up their own fundraising page following this link: https://www.globalgiving.org/dy/v2/fundraisers/start/?fundraiser.projids=41526
Notes to Editors
FirstLight Trust works with veterans across the UK and has cafe hubs in Gosport, Hawick, Hereford, Lancaster, Redcar and Scarborough. More details are available at www.firstlighttrust.co.uk
For more information about the race or a high-resolution 1.85 MB image of Royal Parks Half medals image attached, please email Rose Bradbury at rose.bradbury@firstlighttrust.co.uk or call 0207 730 7545.