Local Hurstpierpoint resident, Rosie Thompson, has been awarded a prestigious Best Heroes award by the popular women's magazine.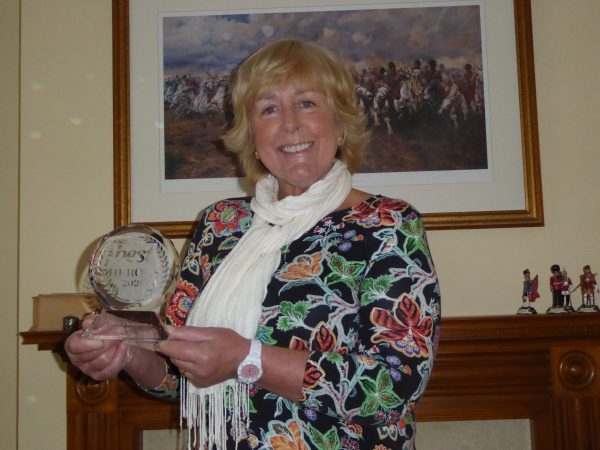 The Awards honour the ordinary men and women of our country who have done extra ordinary things in exceptional circumstances.
This year the magazine could not hold their annual glittering awards ceremony but were delighted to honour Rosie and present her with her award – at a suitable social distance.
For 21 years Rosie has quietly run marathons, climbed mountains, crossed desserts and rivers to raise over £250,000 for The Not Forgotten charity – all in her spare time.
Rosie is Head of Events at the British Armed Forces charity which supports serving and ex-service men and women and combats isolation and loneliness through social activities and challenge holidays.
Through her work with the charity, Rosie and her colleagues support around 10,500 members each year ranging from those in their early 20's to those who served in World War II is inspired.
Says Rosie:
"Early on I was lucky enough to meet 12 World War I veterans and since then, I've met so many of the old boys and girls from World War II and they are such an amazing group of people. Their spirit is so inspirational, and this is what inspires me to do more and give something back for all they have done. They are the heroes, not me!"
The judges of the Best Heroes Awards said:
"What an amazing woman! Well done, Rosie, and thank you for all you and the Not Forgotten Family do for your country!"