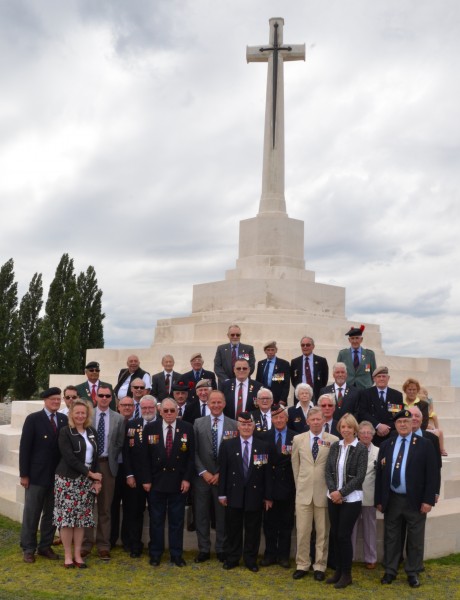 The Not Forgotten Association conducted a battlefield tour of Passchendaele, also known as the Third Battle of Ypres, over the centenary commemorations. We were privileged to be invited to the Tyne Cot Commonwealth War Graves Cemetery commemorative service on Monday 31st July and led the Menin Gate Last Post Ceremony on Tuesday 1st August.
The tour was most generously funded by Help for Heroes and our group included a WWII veteran, serving personnel and representatives of most campaigns in between.  We were delighted to welcome members of Blesma and veterans from the WRAC, the Royal Artillery, Royal Engineers, SAS, the Scottish Regiments and others.
Four days were spent visiting and studying the battle of 1917 and paying homage to those who had served 100 years ago, whilst enjoying the camaraderie and banter amongst the group.  One guest found the grave of a long-lost great-great-uncle and another visited the site where his father had been seriously injured on the first day of the battle.
It was a privilege to witness the therapeutic effect of such a trip on our beneficiaries.  Thank you to Help for Heroes for making this possible.
To see more photos of the tour click here.
URL; http://www.nfassociation.org/help-for-heroes-fund-visit-for-36-servicemen-and-veterans-to-passchendaele-centenary/