Join the Company of Makers and Caroline Page on 20 April from 1800 to 1900
In the global theatre of contemporary warfare, courage and endurance are crucial for overcoming adversity. However, for Caroline Paige, a jet and helicopter navigator in the Royal Air Force, adversity was a common companion both on and off the field of battle.
In 1999, Caroline became the first ever openly serving transgender officer in the British military. Already a highly respected aviator, she rose against the extraordinary challenges placed before her to remain on the front line in the war on terror, serving a further sixteen years and flying battlefield helicopters in Bosnia, Iraq and Afghanistan and earning several commendations for exceptional service.
Detailing the emotional complexities of her transition, Paige reveals the external threats she faced in warzones around the world and the internal conflict she suffered while fighting prejudice at home. The result is a story of secrecy and vulnerability, of fear and courage, of challenge and hope.
Criss-crossing battle lines both foreign and domestic, True Colours is the unflinchingly honest and inspirational account of one woman's venerable military career and the monumental struggle she overcame while grappling with gender identity on the quest for acceptance.
"To have a dream is a cause to live, to live is to have a dream."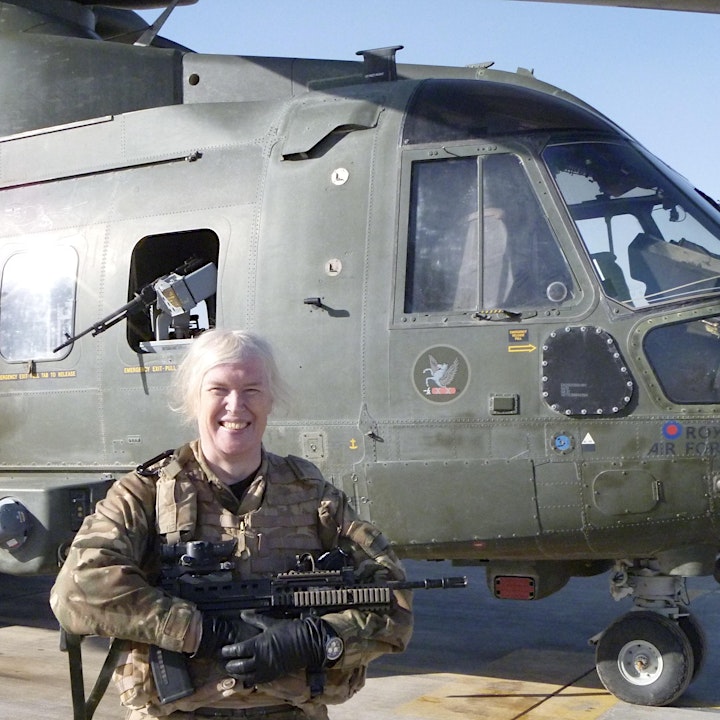 About Caroline
Caroline is Co-founder of Fighting With Pride, a military charity, created to support LGBT+ Veterans, serving personnel and their families, particularly those who were affected by the 'gay ban'.
Caroline also teaches battlefield skills to European military helicopter crews; and also shares her story as a Stonewall School Role Model and public speaker, to inspire others and raise awareness of transgender inclusion.
Live Talk
Caroline will share her experiences of military life as the first openly transgender officer in the British Armed Forces.
Hosted by Company of Makers' co-founder Steve Bomford and writer and artist Dan Thompson.
Interactive Q&A
Caroline's talk will be followed by an interactive Q&A session so you'll have the opportunity to get involved and she'll answer as many of your questions as we can squeeze in.
Win a copy of Caroline's book
For your chance to win, all you need to do is come along to the talk, we'll be having a prize draw on the night.