In June and July thousands of picnic fans and music lovers flocked to enjoy one of five annual Battle Proms Picnic Concerts in the gardens of some of the UK's most celebrated stately homes, where they were given the opportunity to meet the Battle Prom's new charity partner – SSAFA, the Armed Forces charity.
Emma Dexter, Marketing Manager for the Battle Proms explained "The Battle Proms are summer celebrations, bringing together sublime orchestral music and breath-taking displays. However we are always mindful of the fact that music such as our signature piece, Beethoven's Battle Symphony, was written to commemorate a battle in which lives were lost. That continues today, in various guises, with the men and women of the Armed Forces still facing life-changing experiences. As a result, the Battle Proms team decided several years ago to use our concerts as a platform to raise awareness of, and vital funds for, charities who support the military community. A brilliant team of staff and volunteers joined us this year from SSAFA, the Armed Forces charity."
James Grant, Head of Corporate & Events at SSAFA, the Armed Forces charity said: "We were delighted to become the charity partner of the Battle Proms this year and it's been a huge success on all fronts. Thanks to an engaged audience at the concerts we were able to spread the word of our vital work with the military community, whilst raising valuable funds to allow us to continue offering this support.
"We are thrilled to have been confirmed as charity partner again for 2019 and look forward to another year of collaboration with the Battle Proms team, which will enable us to help members of the Armed Forces, veterans and their families when in need".
For more information on the Battle Proms go to www.battleproms.com.
To learn more about the work of SSAFA go to www.ssafa.org.uk.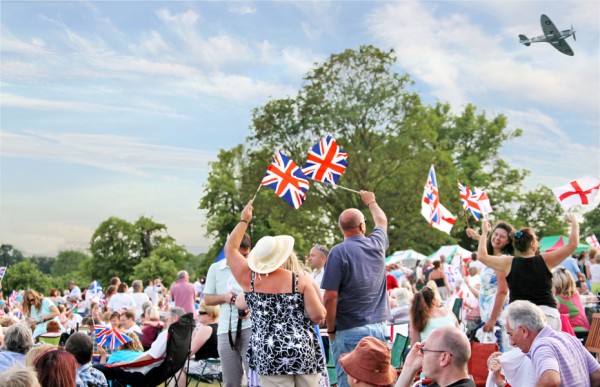 Notes to editors:
Press contact Emma Dexter – JSL Productions.
emma@jslproductions.co.uk / 01432 355 416 / 07904 494 099
Provisional dates and venues for Battle Proms 2019:
Burghley House, Lincolnshire, Sat 6 July
Hatfield House, Hertfordshire, Sat 13 July
Blenheim Palace, Oxfordshire, Sat 20 July
Highclere Castle, Hampshire, Sat 3 August
Ragley Hall, Warwickshire, Sat 10 August
–
SSAFA, the Armed Forces charity, has been providing lifelong support to our Forces and their families since 1885. Every year our staff and team of volunteers help more than 67,000 people, from Second World War veterans to young men and women who have served in more recent conflicts.
For more information visit www.ssafa.org.uk and follow us them on Twitter: @SSAFA