On Wednesday 20 July, Bob Jones, 75, will fly to Alaska to ride over 1850 miles to raise money for SSAFA, the Armed Forces charity.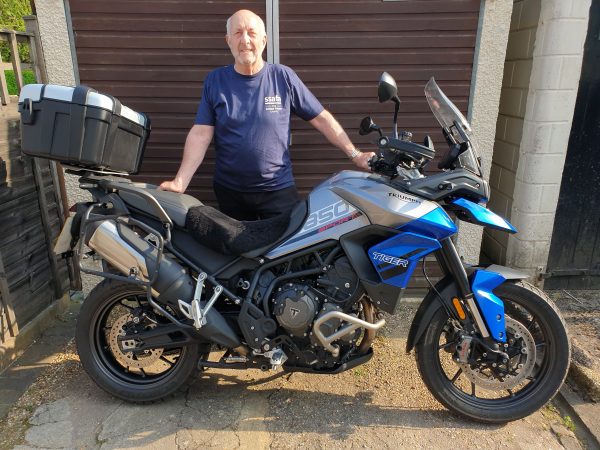 Bob will be riding on a Suzuki V-Strom 650cc motorcycle and will be joining a group of riders who will then ride from Anchorage to Prudhoe Bay on the shores of the Arctic Ocean – 1853 miles.
The retired Royal Navy Warrant Officer will be riding through the Denali National Park, home to wild animals, such as wolves and moose, with a large portion of the on unpaved shale roads, coupled with frequent inclement weather; then up onto the notorious Dalton Highway, made famous by the TV programme 'Ice Road truckers,' and. The journey is expected to take eight days, travelling to Deadhorse at Prudhoe Bay and back to Anchorage.
Bob is no stranger to this kind of challenge having raised funds for the charity in 2016 by riding through Canada to Alaska and back with his friend Larry Erikson who sadly passed away in 2017.
Bob said,
"On this ride I will be raising money for SSAFA, the Armed Forces charity who do such sterling work for retired servicemen, women, and their families. Any donations will be most appreciated; all monies raised will go to SSAFA. If Larry was here, he would be alongside too, this ride is also dedicated to his memory."
If you would like to help Bob raise money for SSAFA then please visit justgiving/NorthtoAlaska