It was a double celebration at this year's Royal Highland Show. Not only was it the bicentenary for one of the most eagerly anticipated events in the Scottish calendar, but it was also the first time SSAFA, the Armed Forces charity had taken part.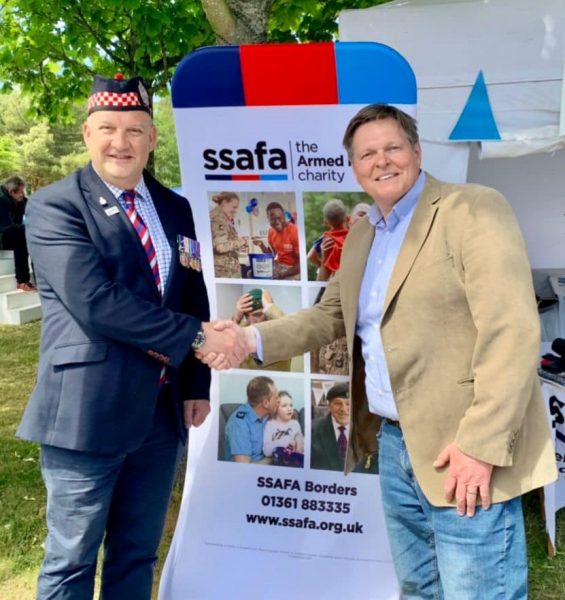 The Borders Branch of SSAFA secured the pitch on a prime spot along the main boulevard, which was manned by volunteers from that branch and from Edinburgh & Lothians, Fife, and Lanarkshire branches, as well as support from the Scottish fundraising team.
Thousands of those attending the Royal Highland Show, which was blessed with fine weather, saw the SSAFA tent with many hundreds stopping for a chat, to find out more about the charity – which, at 137 years old, is the UK's oldest tri-service charity – and to exchange stories, including from veterans and a number of SSAFA clients.
Politicians, including Anas Sarwar MSP and Stephen Kerr MSP also stopped by the SSAFA tent to chat, and equally keen to show his support was Lieutenant Colonel Hugo Clark, the head of the Army in Scotland.
Penny Leggat, a volunteer at the SSAFA Fife Branch, said:
"We had a fantastic time at the Royal Highland Show, and it was a superb opportunity to meet new friends, renew acquaintances, and generally raise the profile of SSAFA to a whole new audience numbering hundreds of thousands of people, letting them know about the vital work we do with veterans, those still serving, and their families day in, day out."
To learn more about SSAFA, including how to volunteer or donate, visit ssafa.org.uk/scotland.