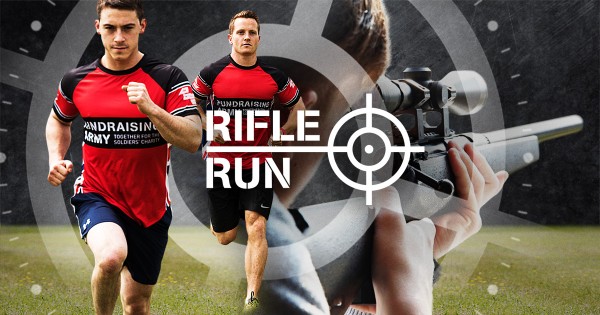 Rifle Run combines a military march and shoot with a competitive, cross country race. Along the course you'll find three shooting challenges (two air-rifle and one shotgun). Be warned – for every shot you miss you'll face a 250m penalty loop. Miss all your shots and you'll run 15km in total.
What's your tactic? Pace yourself and hit the targets, or push your "red zone" and lose your aim?
Taking place at EJ Churchill Shooting Ground and in partnership with British Shooting, you'll run over the stunning West Wycombe estate, down tracks, over hills, across fields and through woodland before returning to the Shooting Ground for a heroes welcome.
Think you've got what it takes? Sign up today.
Date: 18th March 2018
Location: EJ Churchill Shooting Ground, Buckinghamshire
Website: www.soldierscharity.org/riflerun