ABF The Soldiers' Charity has awarded a grant of £45,000 to the Army Families Federation to support a wide range of financial, employment, training and health needs of Army personnel, their spouses, partners and families.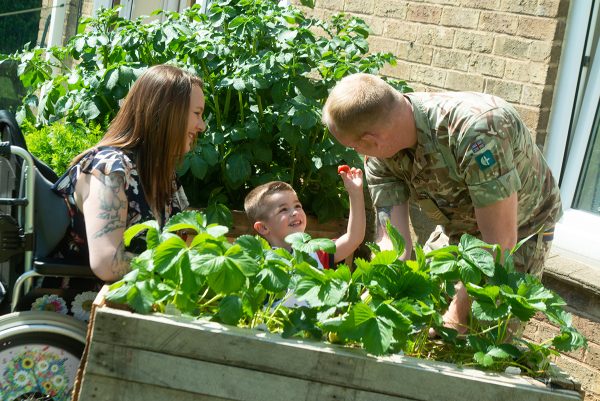 The Army Families Federation (AFF) is the independent voice of Army families. It works closely with the MOD, government departments and other agencies to provide specialist advice on key areas that affect Service life: housing, health, education and childcare, employment, training, money and allowances.
The AFF is working to improve barriers to employment and access for Army spouses to student finance, and with the NHS to improve healthcare access for mobile Army families.
It is also helping families to access benefits and better understand UK and overseas tax rules.
Collette Musgrave, AFF Chief Executive, said:
"AFF is grateful to ABF The Soldiers' Charity for its ongoing support to ensure that we can provide specialist advice to Army families on financial, employment, training and health matters.
Brigadier (Ret'd) Peter Monteith, Chief of Staff at ABF The Soldiers' Charity, added:
"The AFF's expertise as the voice of Army families is widely recognised and admired. With some of our soldiers and their families facing personal financial, health and other challenges and coping with wider social and economic pressures too, including the pandemic, our charity is proud to be an AFF partner and to support its work.