Veterans' charity Launchpad has welcomed a new funding grant of £16,500 from the Armed Forces Covenant Fund Trust (AFCFT) to contribute towards additional costs incurred as a result of the Covid-19 pandemic.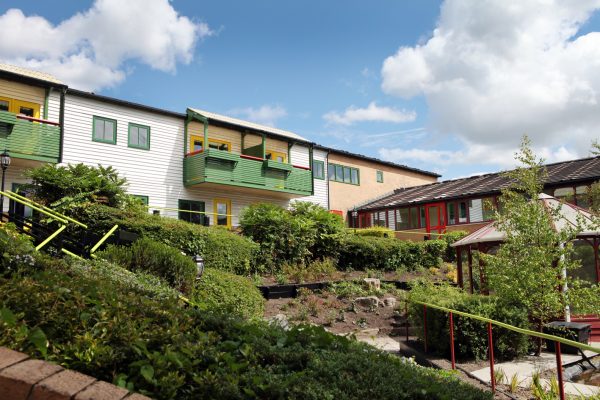 The funding has been awarded from the 'Veterans Should Not Be Forgotten' (VSNBF) programme, which provides grants of up to £20,000 to support six-month projects. The projects must focus on supporting veterans who are isolated and unable to access services or have limited social contact during the period of self-isolation and restrictions relating to the pandemic.
Launchpad provides accommodation and targeted support, with the assistance of specialist providers, to help homeless veterans stabilise their lives and make a successful transition from military to civilian life.
The charity has two projects, one in Newcastle-upon-Tyne and another in Liverpool accommodating up to 80 veteran residents at any one time. Veterans can stay for two years, but most stay around 12 months.
Covid-19 has affected residents very hard. All are vulnerable with at least a third of veterans considered to have serious underlying health issues. Most of those are over 50 so even though lockdown has started to ease, they will still have to continue to isolate long after general lockdown is lifted.
Earlier this month, Launchpad secured a grant of almost £10,000 from the National Lottery Fund, which has contributed towards purchasing ten video-enabled tablets, staffing costs and other necessary activity.
Funding from the VSNBF will be used to purchase a further 20 video-enabled tablets and loaned to Launchpad's most vulnerable veterans to ensure staff maintain face-to-face contact. The funding will also contribute towards 40% of the deputy managers salary for each house, who will make contact with every vulnerable veteran each day, to check on their wellbeing, take shopping and medicine orders and help isolating veterans access remote support for their health from a range of support partners including the NHS.
David Shaw, CEO and Co-founder of Launchpad, said:
"Since the outbreak of Covid-19, we have had to radically change our way of life. This has been particularly difficult for those who are vulnerable, including our veteran residents.

"Our staff have adapted to ensure we continue to support our residents during these very challenging times. The lockdown has also impacted on the ability to fundraise and volunteer, which has had a significant impact on our contributions.

"Like all charities, we rely on personal and corporate donations, and in these very difficult and challenging times, our ability to secure grants such as this is a significant benefit. We are very grateful to the AFCFT for this grant, which will enable us to continue to support our most vulnerable residents over the next six months."
Since it was established in 2013, over 460 veterans have benefitted from Launchpad's services. 42% of residents left Launchpad with jobs and 69% successfully moved on to settled accommodation, either living independently, reunited with family or with the support they needed.
Notes to Editors:
The AFCFT announced the £3M emergency programme as part of their Covid-19 response. The programme is funded by HM Treasury from the new £10M Veterans Fund, which was announced in the March Budget.
AF&V Launchpad Limited (known as Launchpad) is a registered Charity Number 1153185 and Company Number 8633047.
For more information about Launchpad, please visit www.veteranslaunchpad.org.uk
Launchpad welcomes donations to support its veterans, through its website
Key partners that Launchpad work with are: Liverpool City Council, Newcastle City Council, Big Lottery, ABF The Soldiers' Charity, Royal British Legion, Veterans' Foundation, Forces Employment Charity, Addaction, Crisis Skylight, the NHS, SSAFA, Speke Training and Education Centre and Combat Stress, among many others.
Achievements include:
At the end of March 2020, the total number of veterans helped since Launchpad opened in 2013 is 461.
42% of residents leave Launchpad with jobs.
69% successfully move on to settled accommodation, either living independently, reunited with family or with the support they need.

Launchpad won the 'Working Together' award in the national 'Soldiering On Awards' and two founders were awarded the Prime Minister's 'Point of Light".

Launchpad won The Veterans' Foundation award at the Heropreneurs Awards 2019.