Airplay youth support scheme, which provides a safe place for youngsters whose parents serve in the RAF, will receive £110K funding over the next three years from the Wimbledon Foundation, the charity of The All England Lawn Tennis Club and The Championships.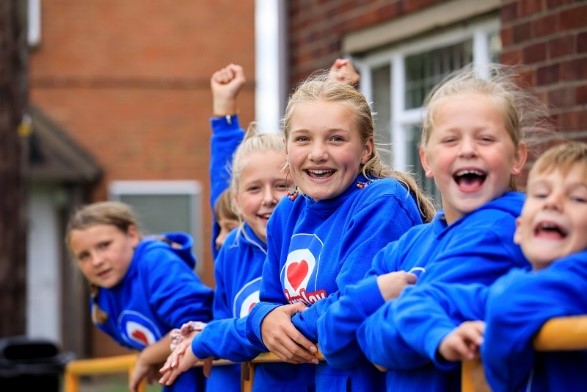 The grant is part of the Trust's ongoing support of the RAF Benevolent Fund's work with young people, who are part of the uniformed services community.
Airplay has operated on RAF stations for more than 10 years, giving young people aged eight to 18 access to youth club sessions with their peers and the support of specially-trained youth workers. In addition to this, in response to lockdown restrictions, the Fund launched Airplay Connect, a digital platform where youngsters can get in touch with each other and their youth workers.
Jess Nugent won the RAF Benevolent Fund's Airplay Youth Worker of the Year Award at a virtual ceremony in October. Based at RAF Coningsby, Jess sees first-hand the impact of the scheme. She said:
"Having Airplay at different stations across the country gives the young people of the RAF Family a sense of much needed continuity in their lives which, by the nature of the RAF job role (including postings and deployments), is a life sometimes quite isolating.

"With the added stress and pressure that the COVID-19 situation has brought to everyone's lives in 2020, Airplay projects are now more important than ever. Having that ability to stay in contact with youth workers and their Airplay friends virtually, in a time when they cannot see them in person, continues that sense of belonging and means that important support can still be accessed."
The Airplay scheme is complemented by Ben Club, for younger children aged between five and eight, which provides play sessions. Both services are provided in partnership with children's charity Action for Children, which manages the youth workers and their support staff.
Helen Parker, Head of the Wimbledon Foundation, said:
"RAF personnel play such an integral role in helping to deliver The Championships. Developing young people is one of the Wimbledon Foundation's key goals and we are proud to be supporting Airplay which provides invaluable support to young people growing up on RAF bases around the UK."
Alison Wyman, RAF Benevolent Fund Associate Director Strategy and Programmes, said:
"Airplay is the RAF Benevolent Fund's flagship support service for young people, providing a place they can find peer support, specialist support or simply just a place to relax and have fun in. Having supported the RAF Family for the past 100 years, the Fund knows only too well the pressures serving families face and how important it is for young people to have something to call their own.

"The Wimbledon Foundation Trust grant we will go some way to ensuring this continues for the years to come."