Even in the face of Covid 19, we are committed as ever to remember the sacrifice and dedication of our ex Servicemen and Women. Sadly, the Pandemic does mean that the AJEX Annual Parade and Ceremony at The Cenotaph cannot not go ahead this November in the usual way. We will be holding the Remembrance Ceremony as a virtual event online at 2.30pm on the 15 November.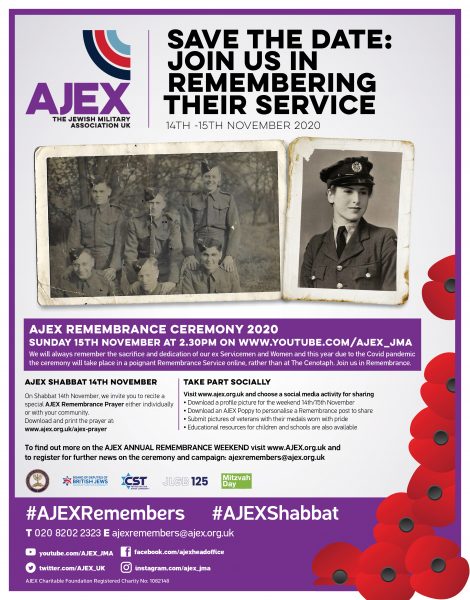 Join us at http://www.youtube.com/ajex_jma.
Click here for more information on the ceremony, AJEX Shabbat and getting involved in our Campaign of Remembrance.