With the country in lockdown due to the ongoing coronavirus epidemic, Armed Forces charity Legion Scotland will broadcast a 'virtual' service online to commemorate ANZAC and Gallipoli Day, on Saturday 25 April.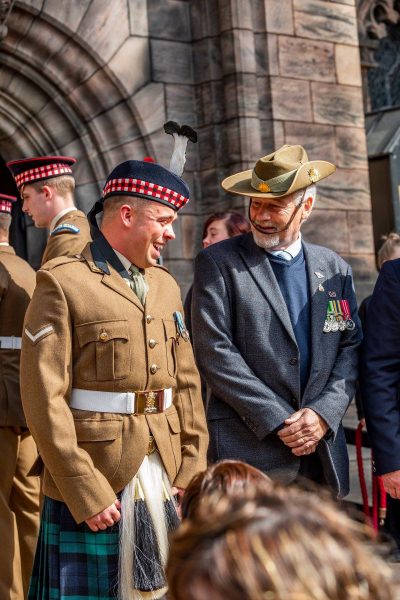 The event usually takes place at the Scottish National War Memorial, at Edinburgh Castle, and provides a touching show of comradeship and remembrance to all those who fought at Gallipoli against the Ottoman Empire during the First World War.
Observed on 25 April each year, ANZAC Day was originally devised to honour the members of the Australian and New Zealand Army Corps (ANZAC). It now represents a day when Antipodeans remember the sacrifices made in all conflicts. It is also an important day for Turkey as they remember those they lost in the conflict.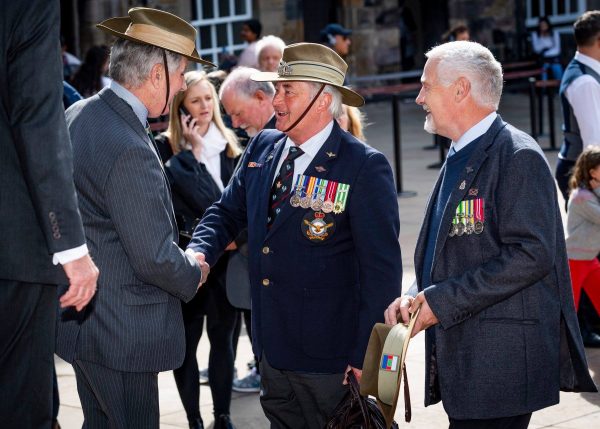 Due to lockdown restrictions, Legion Scotland has taken the decision to record footage of the CEO and Head of Events at Legion Scotland and the National Padre laying wreaths and poppy crosses at Comely Bank Cemetery, in Edinburgh. The virtual service will also feature contributions from Edinburgh Lord Provost Frank Ross; Sir Alistair Irwin, the National Chairman of Legion Scotland; various Service chiefs; and the Australian, New Zealand and Turkish Consulates; as well as music from Legion Scotland singing sensation Amy Hawthorn. The service will be conducted by Rev Dr Karen Campbell. Legion Scotland branches have also been asked to send in video footage of their Standard Bearers paying their respects so these can be incorporated in the footage.
ANZAC Day services normally commence at dawn, coinciding with the moment ANZAC forces landed on the Gallipoli peninsula in April 1915. Saturday's broadcast will begin at 5:42am via the Legion Scotland's Facebook and Twitter channels, and will be available for the public to view again at any time thereafter. The Australian and New Zealand Consulates will be sending out their own content to complement what Legion Scotland has done.
Dr Claire Armstrong, the CEO at Legion Scotland, said:
"I believe it is important for people to know that even in lockdown we are able to create an alternative way to pay our respects and to bring people together virtually on 25 April to commemorate ANZAC Day. I would like to thank all who are participating in the virtual service and to those that have provided footage for us to use."
Dr Armstrong added:
"As the custodians of Remembrance in Scotland, our involvement in services of commemoration like these is so important and allows all members of our communities to join together to remember those who paid the ultimate sacrifice, or who returned from battles in foreign lands with life-changing injuries. We will remember them and, even during this unprecedented pandemic, our enduring message of comradeship comes very much to the fore."
Notes to Editors
For further information or to speak to arrange an interview, please contact David A. Findlay, PR Manager at Legion Scotland, on 079797 35611, or email at d.findlay@poppyscotland.org.uk.
Pictures are free to use and are from a previous ANZAC Day service.
The Royal British Legion Scotland (Legion Scotland), is the largest ex-Service membership charity in Scotland working at the heart of the community, supporting veterans of all ages and from all conflicts. With more than 140 branches, 61 clubs and 23,000 members, Legion Scotland, working in partnership with other organisations, provides veterans in the community with three key services covering remembrance, comradeship and befriending whilst supporting the welfare services and fundraising initiatives of Poppyscotland. Contact Legion Scotland at New Haig House, Logie Green Road, Edinburgh, EH7 4HQ, or telephone 0131 322 1076. For more information on Legion Scotland's work, please visit: www.legionscotland.org.uk.
SOCIAL DISTANCING: All footage was created with strict adherence to the current Government guidelines around social distancing and the number of individuals allowed at gatherings. Full safety measures were taken by all parties to ensure the minimum distance of two metres between participants was observed.