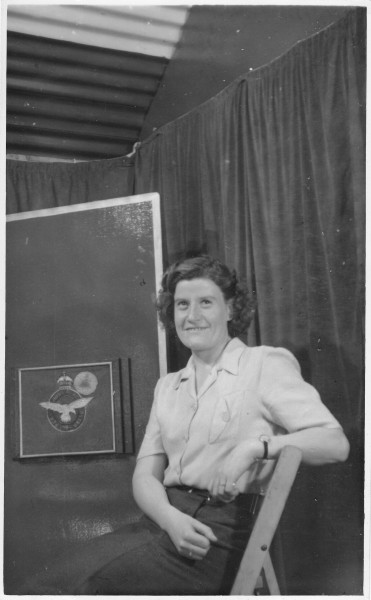 Like so many of her generation, Rose doesn't think her story is worth telling but the 101-year-old WAAF veteran is modestly underplaying her vital role in the D-Day landings and the two honours she received as a result. Here she tells her story…
I joined the RAF when I was 25, in 1941. My fiancé Wilf had been posted to the Middle East so I thought I'd better contribute to the war effort and hopefully get him home sooner!
During the Second World War there were only three trades open to women: MT drivers, cooks and barrage balloon operators. I wasn't tall enough to be a driver and I didn't want to cook so I became a barrage balloon operator. It was quite an important role but I knew it wasn't for me so I re-mustered to join the radar operators and I was sent to the Isle of Wight where I served for a year.
On D-Day, 6 June 1944, we could smell there was something in the air – we knew something was happening but we didn't know what. When I got to work I could see the screen was absolutely full. I was working on the shipping across the Channel to France. It was full of ships and boats of all sizes.
It is hard to describe what that day was like. It was so hectic we could not even eat. I worked a double 10-hour shift before there was a sufficient pause to allow the next girls to take over. It was sad as although we knew we were there to do a job, getting them all across the Channel, we could not help thinking 'how many of these brave boys are going to survive'?
After it was done the people high up wrote to the CO and wanted the names of all of those who were on shift that day, as they were going to be recognised. We thought 'great, we're going to get some extra leave' but then we heard nothing. We thought they had completely forgotten us.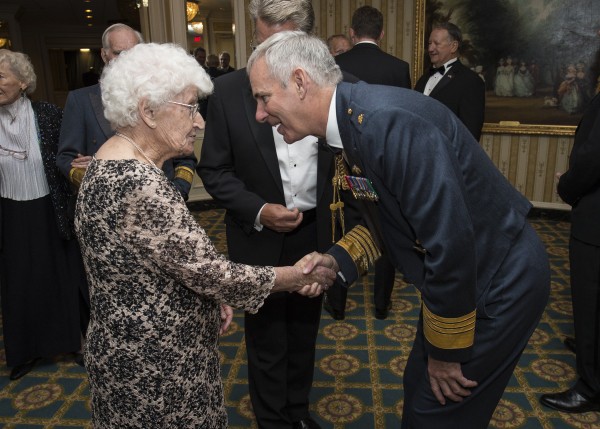 Seventy years later (2014) I was invited to attend a commemorative banquet in Washington DC, America, with 250 invited guests! I was also presented with the Legion d'Honneur by the French government for my role in the mission.
In November of 1945, Wilf and I got married after four years apart – and he was sent off again to Germany for six months! When he returned I left the RAF and we started a family.
Now I am retired I wish I didn't need the help from the RAF Benevolent Fund but I do and I'm so grateful. It makes a tremendous difference to me.
Rose is supported by the RAF Benevolent Fund to ensure she lives in comfort and dignity in her well-earned retirement.