The Armed Forces Covenant Fund Trust has launched a £7.5M programme to award grants to Armed Forces Charities or CICs or Armed Forces Units working with Armed Forces Families.
The programme will make grants to projects where we can see that the project is addressing a clear need, and where we think the idea will be of practical benefit to Armed Forces Families. The focus of the project should be on supporting the family; rather than serving personnel or veterans.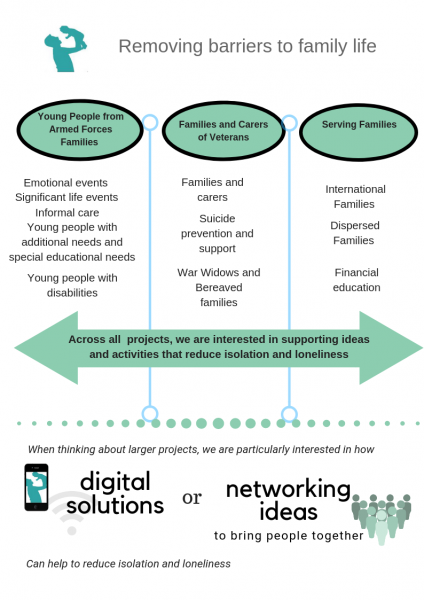 This programme is about supporting Armed Forces Families facing challenges. Large grants will help to address substantial challenges; providing funding for transformative ideas. Medium grants will support projects that make a proven difference to Armed Forces Families and will support existing work.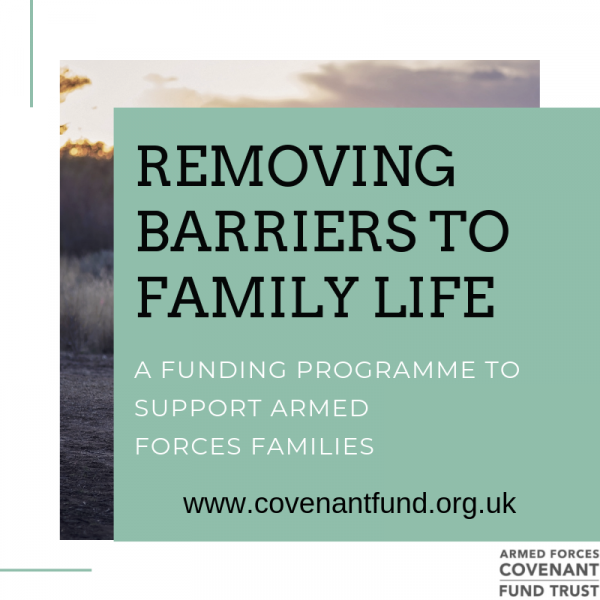 This programme will be delivered in two strands:
Medium Strand: Grants of between £30,000-£100,000 to support existing or new projects that meet a clear need for Armed Forces Families.
Large Strand: Grants between £100,001- £300,000 with some exceptional projects potentially receiving up to £500,000. Projects will need to be able to show that they will have a transformative effect, and that the changes they achieve will be sustainable.