As an Army family there's likely to be time when you need the support of a health provider but if you're newly posted to a community or stationed overseas, it can be hard to know who to turn to. This autumn's health focus has a range of articles to help – from Let's talk about health to Dental dilemmas and our Overseas health special.
Army families come in all shapes and sizes and in this edition, we focus on fostering and adoption, hearing from two couples who have shared their inspirational family stories with us.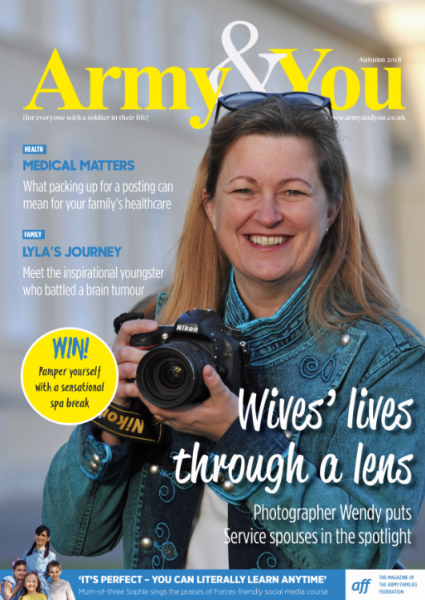 Our cover star is photographer and Army spouse Wendy Faux, whose latest exhibition celebrates the diversity and talent of military families and our young generation pages have some great stories from the younger members of the military community.
If you'd like to take part in any of our regular features, we would love to hear from you. Do get in touch and share your story of Army life – editor@aff.org.uk
And finally, as we head towards autumn if you're in need of a bit of pampering, do remember to enter our reader giveaway and you could win a sumptuous spa break at the luxurious Ragdale Hall.
Head to the online issue here.