The Army Central Fund has provided three further grants to support SSAFA, the Armed Forces charity. SSAFA, the Armed Forces charity is delighted to announce that the Army Central Fund has donated an incredible £335,000 to help support serving personnel and their families over the next two years.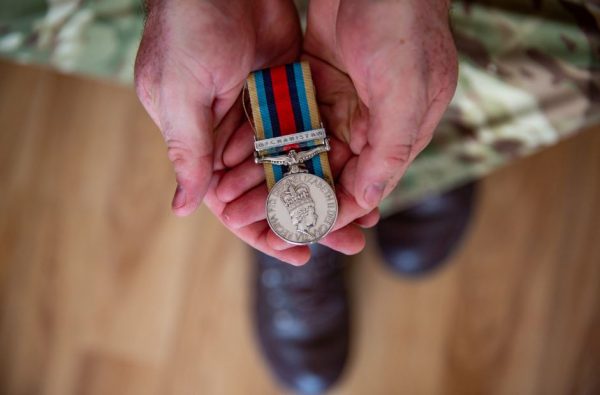 The first grant, an outstanding £230,000, will enable a two-year project aimed at enhancing SSAFA's support of the serving Army Family. The project involves the recruitment of two new members of staff along with accreditations for 100 of SSAFA's Army spouse volunteers.
SSAFA will be supporting those living on base to reduce their feelings of isolation and loneliness, to bring about an increased sense of purpose and self-determination and to improve their future prospects for employment and fulfilment.
The second grant is for a total of £65,000 and will go towards supporting SSAFA's Norton House Stanford Hall. The ACF's continuing support to Norton House will enable SSAFA to provide ongoing free, safe and supportive accommodation to families whose loved ones are receiving treatment at the nearby Defence Medical Rehabilitation Centre.
The house also provides a haven for those being treated, allowing them a break from their hospital surroundings, as well as peace of mind knowing their families are nearby.
The Army Central Fund's third grant is £40,000 to support SSAFA's Short Break in October 2020. SSAFA's annual Short Breaks provide a fun-filled adventure holiday exclusively to military families with children who have additional needs and/or disabilities.
It is often the case that activity areas on military bases are not designed for children with additional needs and/or disabilities, which makes SSAFA's Short Breaks all the more essential for important family bonding time.
Sir Andrew Gregory, Controller, SSAFA, the Armed Forces charity said:
"The commitment of the Army Central Fund to underwrite our work supporting the serving Army community is greatly appreciated.  Their grants will make a huge difference to the lives of service personnel and their families. They will be allocated to our various activities, including the Short Breaks service we run for those military families with children who have an additional need and/or disability, and SSAFA's Norton House, which is situated next to the Defence Medical Rehabilitation Centre at Stanford Hall. Here, those undergoing rehabilitation and their loved ones can stay in a relaxed, 'home from home' environment."
 Lieutenant Colonel Julian Panton, Secretary of the Army Central Fund said '
'The Army Central Fund is the British Army's own grant-making charity awarding funding to help improve the well-being of serving soldiers and their families.  We have a long association with SSAFA the Armed Forces charity and greatly value the comprehensive services that it provides to the Army community.   We are delighted to continue supporting the vital work at Norton House and the Short Breaks and also to be involved in the new project to enhance community volunteering and offer accreditation to SSAFA volunteers".