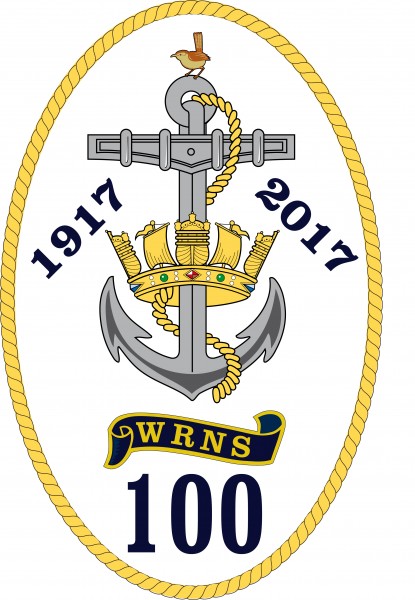 Wrens Walking Wales – an inspirational idea from WO1 Barbara McGregor RN, who persuaded WO1 Annette Penfold MBE RNR (Command Maritime Services), former CPO Wren Radar Annie Lagrue and L/Wren Radio Operator Larraine Cox  to join her in walking 100 miles in 9 consecutive days from Newport, Pembs on 13th May, ending at HMS CAMBRIA RNR Unit, Sully, Cardiff on May 21st.
The walk was carefully mapped out to engage with local groups and personalities en route; ex Wren Branches, Community & City Councils, schools,  the Lord Lieut of West Glam., RN, RM, RBL personnel, naval wives, rugby club supporters, the Dean of Llandaff Cathedral, Aberfan Wives Club, HMS Raleigh Part 2 trainees, the RNLI, ratings from HMS DRAGON, Swansea Uni URNU, and many more.
At the final garden party celebration at Cambria hosted by the CO, Cdr Steve Fry RNR, senior female officers of the RN & the Maritime Services were joined by veterans from the WRNS, the broadcaster Roy Noble, current naval service personnel, and families and friends.
Barbara said "We achieved the aims of our 100 mile challenge; we exceeded the target of raising  £3,000 for the WRNS100 centenary project, all the while integrating with local communities and spreading the message; the importance of females in the military.
Many other events are being held during 2017 throughout the UK and overseas. The exhibition, Pioneers to Professionals – Women and the Royal Navy, is on show at the National Museum of the Royal Navy, Portsmouth until the end of the year.
Follow this link to the WRNS100 website.