Meet Philip Neame author, Penal Company on the Falklands: A Memoir of the Parachute Regiment at War 1982 on Tuesday 19 July at 1800 to 1900.
About this event
On 1 April 1982 the Argentinian junta invaded the Falkland Islands, while the 2nd Battalion the Parachute Regiment was on leave. Recalled to barracks, it joined the hastily assembled task force to recover the Islands. No parachutes – instead a journey of 8000 miles on a North Sea ferry to deliver the battalion into battle.
Philip Neame commanded D Company, one of the battalion's three 100-strong rifle companies, and in this compelling book he tells their story. 2 PARA was commanded by Lieutenant Colonel H' Jones, who was awarded a posthumous Victoria Cross at the Battle of Goose Green. After winning the first major land battle on the Falklands, 2 PARA were the only battalion to fight two, going on to fight at Wireless Ridge, the final gateway to Port Stanley. D Company played the decisive role, but, in the closing moments, suffered a deadly artillery barrage – from their own guns.
D Company was the Cinderella of 2 PARA, at the back for everything: on training, always in reserve; in barracks, the parking lot for those who proved too troublesome for A and B. It was nicknamed Penal Company'.
This searingly honest but humorous account explores the realities of war – the tightrope between success and disaster, comedy and tragedy; the strength of companionship and the solitude of fear. Above all, it is a tribute to a band of brothers who, taking their nickname as a badge of honour, fought, cursed and laughed together, to win through on those ringing plains of windy Troy.'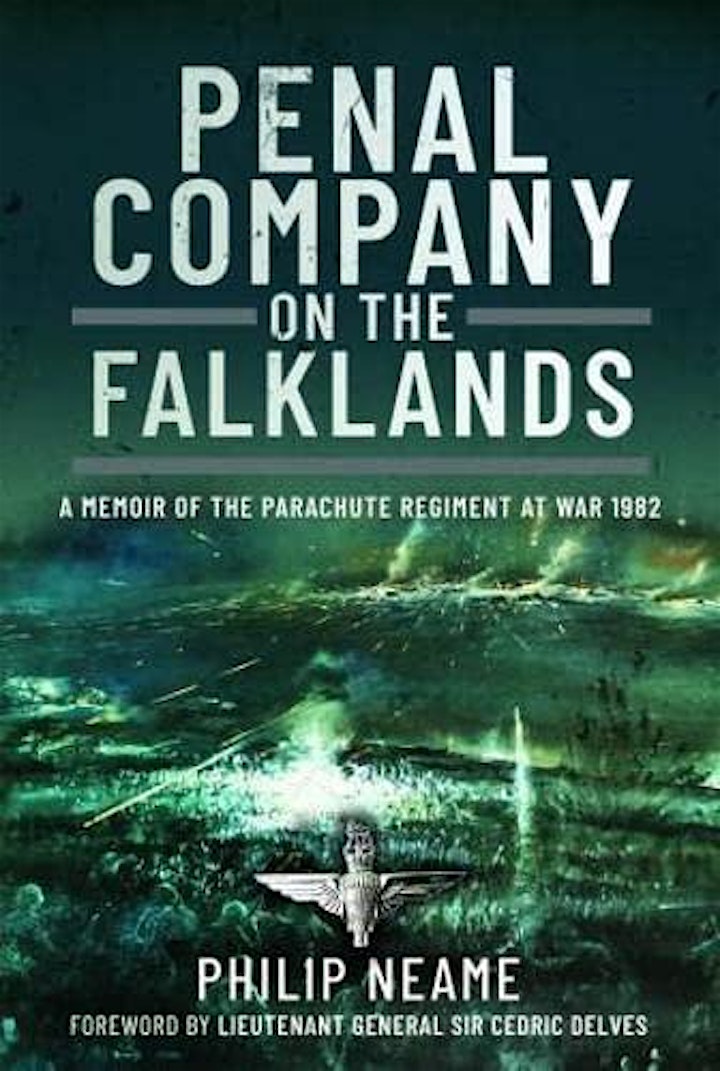 About Philip
Philip Neame served for six years in the RAF Regiment and twenty years in the Parachute Regiment. In 1982 he was commanding D Company, a rifle company in 2 PARA, under Lieutenant Colonel H' Jones who won the VC at Goose Green during the Falklands War.
Phil led his company through a number of engagements against Argentinian forces and was Mentioned in Dispatches. He left the army as a lieutenant colonel in 1994 and went into business.
Before leaving, he established the Ulysses Trust, which provides financial support to encourage members of the Volunteer Reserve and Cadet Forces to undertake expeditions. He is now deputy chairman of the Trust, and spends much of his time helping to run and raise money for it. His lifelong passion has been mountaineering and he has taken part in several expeditions to the Himalayas, including Mount Everest. His honeymoon was an expedition to China in 1981, shortly before the Falklands War.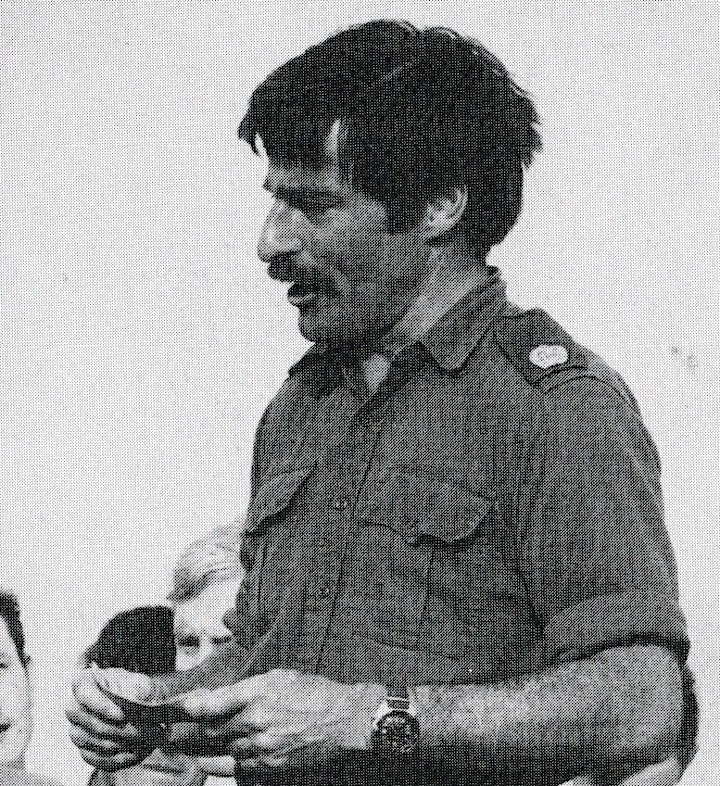 Live Talk
Philip will give us the inside story of 2 Para at War during the Falklands Conflict
Hosted by Company of Makers' co-founder Steve Bomford.
Interactive Q&A
Philip's talk will be followed by an interactive Q&A session, so you'll have the opportunity to get involved and he'll answer as many of your questions as we can squeeze in.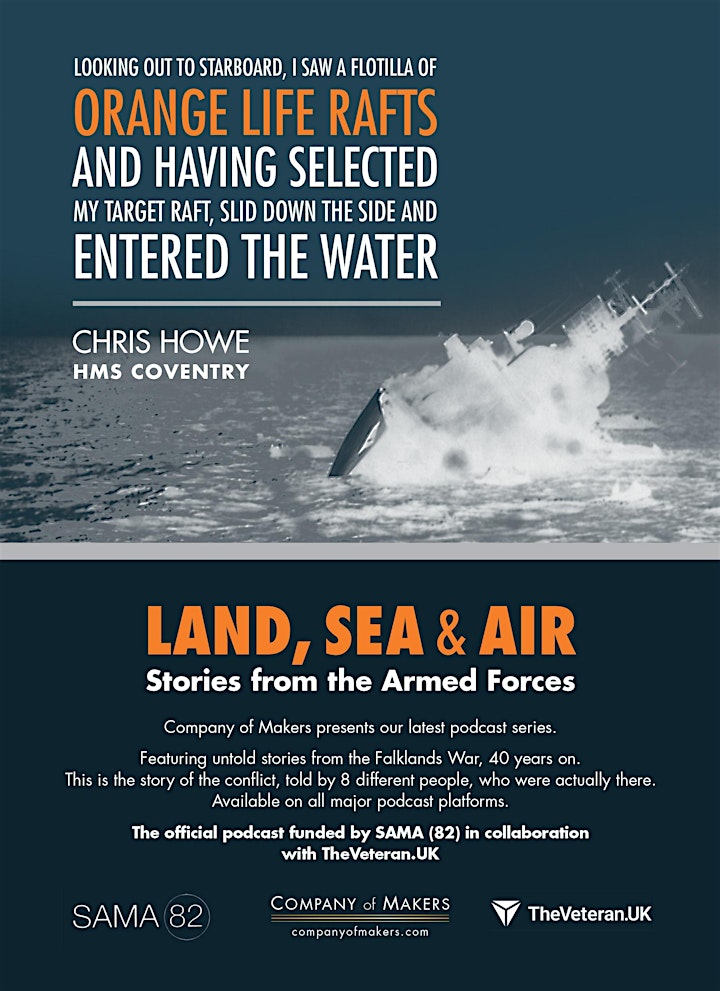 Company of Makers Newsletter
Don't forget to sign-up to our newsletter and we'll send you all the latest updates about our podcasts, talks & workshops, direct to your inbox.