Organisers of the MailASail AZAB 2019 Race (Azores and Back Race) have chosen Turn to Starboard as their nominated charity.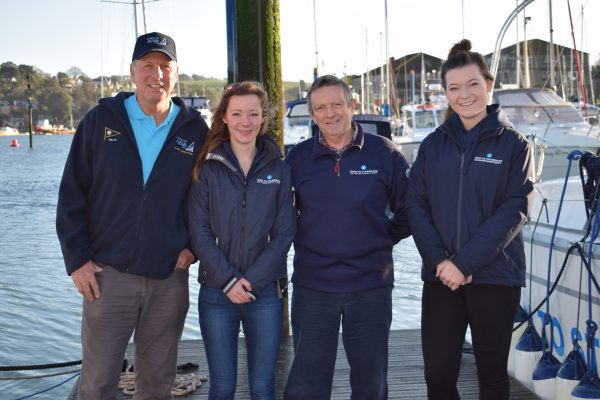 The challenging 2500-mile race from Falmouth to The Azores islands in the mid-Atlantic and back has been held for the last 43 years and is organised by the Royal Cornwall Yacht Club.
Next year's event, involving around 60 boats, will support Turn to Starboard – a charity based at Falmouth, Cornwall that  supports Armed Forces personnel affected by military operations through sail training.
MailASail AZAB Race Director Ian Munday said: "As a veteran myself I can fully appreciate the immensely valuable and life changing work that Turn to Starboard does with veterans and their families. We are delighted to be able to support the charity through the MAZAB and increase the awareness amongst fellow mariners of the impact that the charity achieves."
The AZAB race, which takes place every four years, starts on Saturday June 1, 2019 with each leg covering approximately 1220 miles. The majority of yachts take between seven and ten days to reach the race destination, Ponta Delgada, one of nine Azores Archipelago Islands approximately 750 nautical miles off the coast of Portugal.
Turn to Starboard use sail training to support Armed Forces personnel affected by military operations to start new careers in the marine industry. Launched in 2014, the Falmouth-based charity has provided more than 2,000 sailing opportunities to injured veterans and their families with many going on to gain valuable sailing qualifications.
Tamsin Mulcahy, Operations Manager at Turn to Starboard, said: "We are delighted to be chosen by the organisers of The Azores and Back Yacht Race 2019 and warmly welcome the support from this iconic race. This partnership will help to raise awareness of our work supporting veterans suffering with physical or mental health injuries, as well as highlighting some of the challenges individuals can face after leaving Service life."
Further details can be found at azab.co.uk and turntostarboard.co.uk.