Military themed spectacle due at Highclere Castle this Saturday – delayed due to COVID-19
This Saturday 1 August, music lovers who would have been attending Battle Proms at Highclere Castle are being encouraged to hold a 'Battle Proms picnic party' to support the exceptionally popular concert series.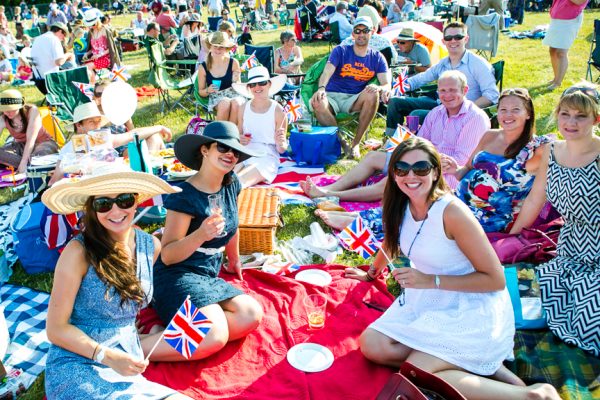 Due to social distancing rules, the physical event has been postponed until the 31st July 2021 but the organisers JSL Productions have created the 'Battle Proms picnic party' so that supporters can download bunting, enjoy the rousing music and take part in several activities in aid of the Battle Proms' official charity, SSAFA the Armed Forces charity.
Included in the virtual festivities will be an online version of the very popular Battle Proms raffle, with spectacular prizes on offer, and a photography competition. The Battle Proms team are determined to raise as much money for SSAFA as possible, who raised a staggering £15,934 at the Highclere Castle concert last year.
James Grant, Head of Corporate Fundraising & Events at SSAFA said
"While we are very sad not to be enjoying the wonderful music and entertainment at Highclere Castle this year, we would like to thank the Battle Proms team for their efforts to reimagine the concerts and I hope that many people enjoy a 'Battle Proms picnic party'. We look forward to seeing photographs and are extremely grateful to those who take part"
For more information please visit https://www.battleproms.com/battle-proms-picnic-party/
Next year's dates:
Saturday 3 July 2021 at Blenheim Palace
Saturday 10 July 2021 at Burghley House
Saturday 17 July 2021 at Hatfield House
Saturday 31 July 2021 at Highclere Castle
Saturday 7 August 2021 at Ragley Hall