On May 21, some 23 families from the SSAFA Support Groups for Bereaved Families attended A Time To Reflect, an event held at the National Memorial Arboretum, near Alrewas in Staffordshire.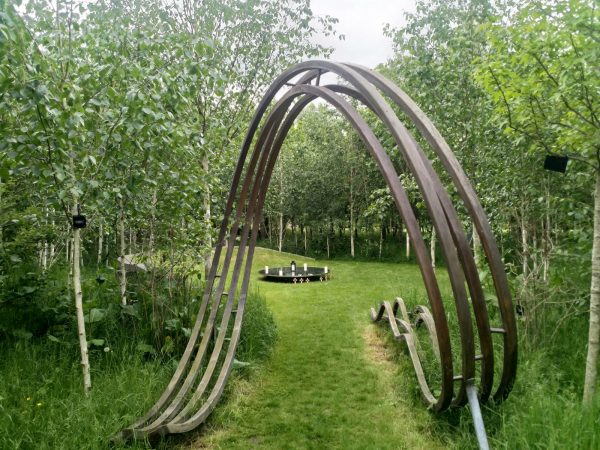 This event was organised for bereaved Armed Forces' families by the Defence Bereaved Families Group (DBFG), supported by Military Families Affected by Suicide (MFAS) and Bereaved Support Group (BSG) – the two support groups of SSAFA, the Armed Forces charity as well as the Royal British Legion, the Single Service Widows' Associations, the War Widows' Association, and Scotty's Little Soldiers.
The National Memorial Arboretum is the nation's year-round centre of Remembrance and a place to remember and honour all who have served. This inaugural event was an opportunity for families to come together and remember their loved ones.
It was also a chance to highlight the specific areas of the Arboretum such as the Obelisk, which is for all who died – whatever the cause – in service. The site and gardens are also for all who served, including veterans who have died.
During the day, a member from the MFAS and BSG group were given the opportunity to light and place a candle in The Glade as part of the time for reflection ceremony led by Rev Nicola Frail, the Chaplain to the DBFG.
It was, understandably, a hard day for all who attended, and one of those remembering their family member said:
"Thank you for enabling us to visit the Remembrance Service at the Arboretum on Saturday. It was a lovely service and the new Time to Reflect Remembrance Glade is beautiful and peaceful, and well worth a visit.

"Being at the Arboretum is always very emotional and heart-breaking, but it is such a wonderful place as well.

"We haven't been since the Afghanistan Wall Memorial [was completed], mainly due to the pandemic and it was lovely to see how things have changed. It really does help soothe the soul.

"The whole event was wonderfully managed and the staff and all those involved were incredible."
If you are from a military family, serving or a veteran, and have been affected by loss, then visit ssafa.org.uk/bereavement.