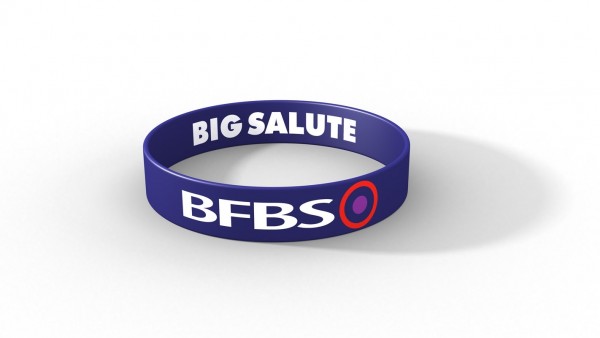 The BFBS Big Salute fundraising campaign is calling for forces charities to apply for project-based grants.
Nicky Ness, Director of Forces Broadcasting and Entertainment, said: "Once again we are inviting charities to get in touch, as the Big Salute can help with specific projects that benefit all areas of the forces community.
"Last year we were able to donate funds to thirteen different charities based nationwide. We look forward to bringing you their stories across our TV, radio and digital platforms."
Full details are available now at www.ssvc.com/#big-salute-terms-conditions where charities can complete an online application or download a pdf of the form.
The deadline for entries is Tuesday 31st July and monies will be allocated to successful applicants before the end of September 2018.                                                                                              
Note to Editors:
For more information contact Mikaela Roche Mikaela.Roche@bfbs.com
The BFBS Big Salute raises money to benefit members of the armed forces community and their families. Monies are raised and donated through activities undertaken by audiences of the radio, TV and digital platforms, as well as SSVC staff. 100% of all money raised for the Big Salute goes into the fund, so running costs are not deducted.
The BFBS Big Salute is part of the services' charity SSVC, which includes:
FORCES RADIO BFBS
FORCES TECHNOLOGY BFBS
FORCES LIVE EVENTS (CSE)
FORCES CINEMAS
FORCES MEDIA ACADEMY
FORCES NEWS
FORCES SPORT
FORCES TELEVISION BFBS
FORCES TV
GURKHA RADIO BFBS
SSVC TRAINING
SSVC WELFARE
SSVC MEDIA INNOVATIONS