Two members of staff at BFBS, the parent charity of Forces News, have been recognised in the Queen's Birthday Honours, along with one of the Charity's Trustees.
Indraprasad Limbu (known to everyone as Indra), a Broadcast Technician receives the British Empire Medal and Paul Wright, a Station Manager, is made a Member of the Order of the British Empire.  Howard Perlin, a long-serving Trustee of BFBS and its Vice-Chairman, is also made an MBE.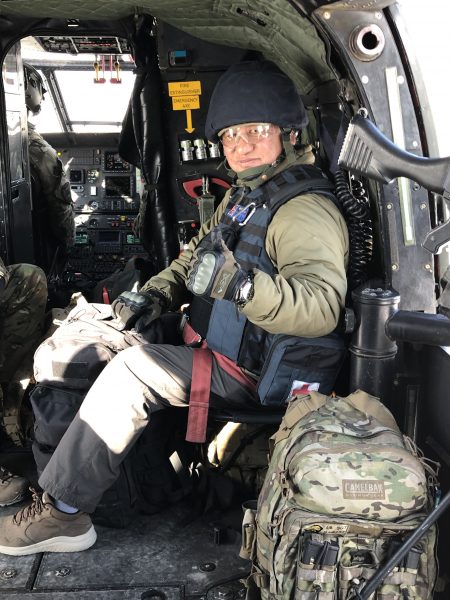 Indra and Paul receive their awards for services to UK forces welfare through television and radio broadcasting in Afghanistan.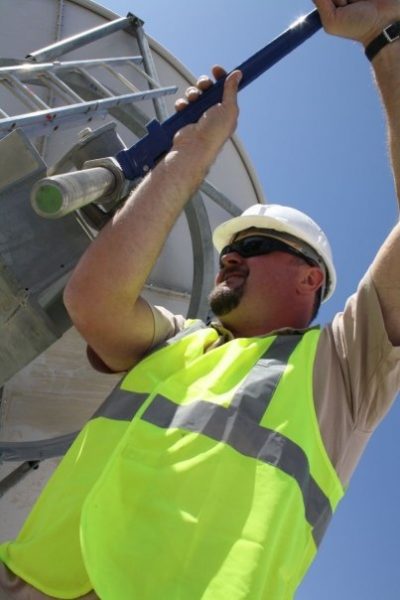 Indra, 59 from Basingstoke said
"I am very honoured to receive this award and I am grateful to BFBS for providing an opportunity to support our troops in Iraq and Afghanistan.

"I would like to thank my family, especially my wife, for supporting me on many years of deployment tours in operational areas."
From December 2008 to May 2021, Indra was deployed to Afghanistan for a total of 2462 days to support BFBS TV and radio services for Operation HERRICK and Operation TORAL.
David Ramsay, BFBS's Head of International Operations said
"Often operating in austere and hazardous conditions, Indra selflessly delivered an outstanding service to ensure television and radio services were available at multiple locations across Helmand province.

"To provide these essential services, he lived a peripatetic lifestyle, travelling extensively across Helmand province to provide the services that kept British troops' informed and entertained, providing that vital link with home. It is safe to say that troop morale was always far higher after his visit, than it had been before."
Paul Wright spent 1801 days in Afghanistan between August 2009 and May 2021. He developed a patch of empty desert floor at UK Joint Operating Base Bastion into a radio and television broadcast complex that provided seven hours of live radio programming each day, live television news reports and living accommodation for 14 personnel.
Paul, 53 from Bangor-on-Dee said
"I'm amazed and delighted to have my work with BFBS recognised in the Queen's Birthday Honours during the year of her Jubilee. It should be said that although this award is given to one person nothing that's been achieved could have happened without the love and support of my family, the hard work of my colleagues or indeed our audience itself, whom I am honoured to have served."
Mr Ramsay said
"BFBS deployed far further forward than other civilian contractor support staff, and this was because Paul developed risk assessments and safety procedures to allow technicians and journalists to work outside base perimeters, delivering broadcasts and supporting delivery of programming to UK and coalition forces across Afghanistan."
Both Indra and Paul continue to support BFBS International Operations around the world. Indra is an International Operations Support Technician and Paul is an International Operations Engineer.
Howard Perlin, a Chartered Accountant who has been a BFBS Trustee since 1994, played a key role in restructuring the charity, using his financial expertise, and helping develop it to become the powerful force for good which it is today. He also reshaped the Charity's governance arrangements, setting up committees dealing with Audit, Investment, Nomination and Remuneration.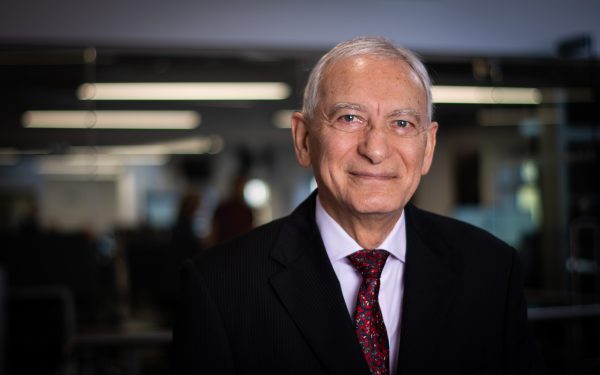 Howard from North London said
"I am honoured and delighted to receive this award. It has been a privilege to have been a Trustee of BFBS for approaching 28 years and to have observed at close hand the wonderful work that BFBS does for our service communities.

"Everyone within the organisation works incredibly hard and I would like to share this honour with all of them." 
The Chairman of BFBS, Maj Gen Chris Wilson CB CBE said
"Everyone associated with BFBS will be absolutely delighted to learn that Howard Perlin, Paul Wright and Indraprasad Limbu have been recognised in the Birthday Honours List 2022. 

"Not only is this thoroughly well-deserved national recognition for their outstanding service to the charity but also a testament to the high esteem in which BFBS is held."
Simon Bucks, the Chief Executive of BFBS, said
"It's marvellous that three BFBS people have all been honoured at the same time, especially in this special Platinum Jubilee Year. Everyone at BFBS will take pride in the fact that the work we do for the armed forces every day has been recognised by Her Majesty."