Blackpool chef, Scott Egnor (51), is turning an online Twitter #VirtualPubCrawl into a fundraiser to help raise money for children who have lost a parent in the British Armed Forces, with the launch of an online raffle.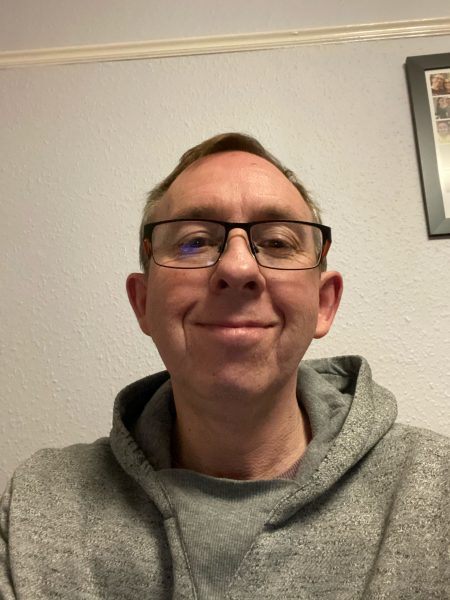 Beginning at the start of lockdown, Scott joined a virtual pub crawl, created by Twitter user, Indie Rob from Hartlepool, to listen to music, enjoy drinks and chat with like-minded Twitter followers. Having re-started the bi-weekly event just two weeks ago for the second national lockdown, Scott decided to use the occasion to help raise funds for Scotty's Little Soldiers, a national charity which supports children who have lost a parent who served in the Armed Forces.
Discussing the fundraising, Scott said:
"The pub crawl was a brilliant way to bring a virtual community together over the love of socialising, good music and laughs. In a time when loneliness was higher than ever, the Twitter crawl was something everyone could look forward to.

"During the six months that the virtual pub crawl ran, we managed to raise £10,000 for a brilliant hospice charity. When the second lockdown came around, we restarted the virtual pub crawl and I decided to host a virtual raffle alongside it, to help raise further funds for charity.

"I chose Scotty's as one of two charities we're fundraising for, after hearing about them from a good friend. I knew I wanted to fundraise for a smaller charity, as donations, especially in this climate, go a very long way. I cannot image the pain that the children go through, so anything we can do to help is incredibly worthwhile."
Costing just £2 to enter the raffle, the prize will attract music and fashion fans with the inclusion of a Paul Weller drawing by Preston artist, Mark Reynolds, a pair of Adidas trainers, a £50 Amazon voucher and much more, all to be won by one lucky winner.
Hoping to raise £250 for Scotty's, Scott said:
"I'd love to be able to raise £500 in total, to split between Scotty's and mental health charity, WHYSUP. The raffle is running until 5 December and costs just £2 per ticket, which people can purchase through my Twitter page, @scottbpool69."
Scotty's Little Soldiers was founded in 2010 by war widow Nikki Scott, a year after her husband, Corporal Lee Scott, was killed in action. Nikki saw the devastating impact on their two young children and wanted to help others in the same situation.
The charity arranges for bereaved Forces families to go on respite breaks, organises special events, sends presents to the children at extra difficult times of year, offers wellbeing care, as well as educational support and grants. Being part of the Scotty community reminds hundreds of bereaved Forces children they aren't alone.
In recent months, the charity has had to adapt to the current climate and has been using modern technology to arrange exciting virtual events and activities to engage with its members, ensuring them that in uncertain times such as these they are not alone. They've also been providing a high volume of wellbeing support to families who are suffering from enhanced anxiety and other problems due to the current health crisis.
Nikki said:
"The fundraising efforts of Scott is massively appreciated by everyone at Scotty's Little Soldiers and will help greatly in providing the much-needed support for the bereaved children left behind by fallen Forces heroes. The prizes up for grabs in Scott's raffle sound absolutely brilliant and we're sure lots of tickets will be snapped up."