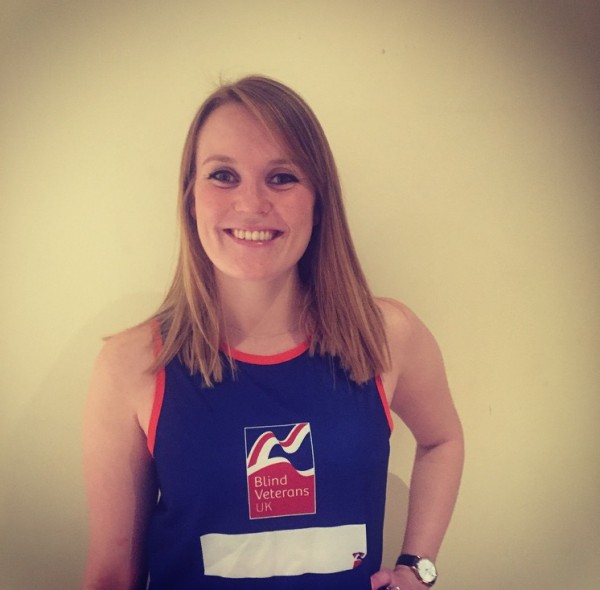 A woman from West Yorkshire is set to run the London Marathon for Blind Veterans UK, the national charity for vision-impaired ex-Service men and women, to say thank you for the support it provided to her grandfather.
Kate Foster, 28 and originally from Cleckheaton and now living in Bromley, is running on behalf of the charity which provided her grandfather, Eric, with the means and confidence to lead a prosperous and independent life, despite his complete sight loss. She explains: "My grandfather, Eric, was blinded in World War II while fighting in Africa. They showed him that there is life beyond sight loss and helped him become a fantastic physiotherapist. He actually went on to set up the physio department at Barnsley District Hospital, as well as a private practice at home where I remember he used to treat my Dad for rugby injuries!"
She continues: "Throughout his career the charity helped him in his role as a physiotherapist by providing specialist training and equipment. They were just fantastic!"
For Kate, the prospect of the challenge of running a marathon was always going to be hard to ignore. She says: "I always knew I wanted to run a marathon and I always wanted to do it for a good cause. I watched a TV show on Gareth Malone's choir for the Invictus Games and, by chance, there was one gentleman who'd received support from Blind Veterans UK. I took it as a sign that it'd have to be Blind Veterans UK that I'd run in support of!"
Kate, who is an Assurance Manager at PWC in their Entertainment and Media sector, is understandably nervous at the momentous task that lies ahead, but remains keen to soak up as much of the event and its celebrated atmosphere as possible. She explains: "I feel nervous because, if I'm honest, I don't really enjoy running long distances! But I feel proud of myself for doing it and I can't wait to see the crowds on the day. Knowing I have friends and family who are there and cheering me on around the course will be incredible."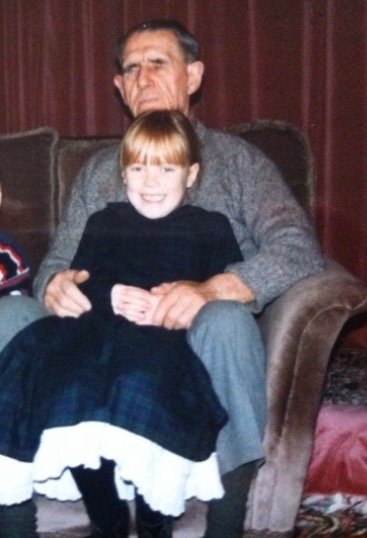 After organising and hosting a charity quiz, which was attended by over 100 people and raised north of £600, Kate is confident of reaching her fundraising target of £2,000. With everything coming together nicely ahead of the big day, Kate is keen to encourage others to take a similar philanthropic leap. She says: "Whatever it is you're hoping to achieve, whether it's a marathon, a trek or a bike ride, I'd say just go for it. The furthest I could run before I started training was two miles, and so I never thought I'd be able to complete a full marathon! Raising money for charity makes it even more worthwhile, so I'd say just take the plunge and go for it!"
You can support Kate as she prepares to take on the London Marathon for Blind Veterans UK, by visiting www.justgiving.com/fundraising/KatesMarathon2017.
Blind Veterans UK was founded in 1915 and the charity's initial purpose was to help and support soldiers blinded in WWI. But the organisation has gone on to support more than 35,000 blind veterans and their families, spanning WWII to recent conflicts including Iraq and Afghanistan.
For more than a century, the charity has been providing vital free training, rehabilitation, equipment and emotional support to blind and vision-impaired veterans no matter when they served or how they lost their sight. Visit blindveterans.org.uk/support to learn more about the charity and how you can support its vital work today.
For all media enquiries please contact: Felix Arbenz-Caines, PR Assistant, Blind Veterans UK, 12 – 14 Harcourt Street, London, W1H 4HD, E: Felix.Arbenz-Caines@blindveterans.org.uk, T: 020 7616 7941
Notes to Editor
Blind Veterans UK
Blind Veterans UK is a national charity that believes that no-one who has served our country should have to battle blindness alone. Founded in 1915, the charity provides blind and vision impaired ex-Service men and women with lifelong support including welfare support, rehabilitation, training, residential and respite care.
Find out more at: blindveterans.org.uk, follow us on Facebook at: facebook.com/blindveteransuk and on Twitter at: twitter.com/blindveterans.