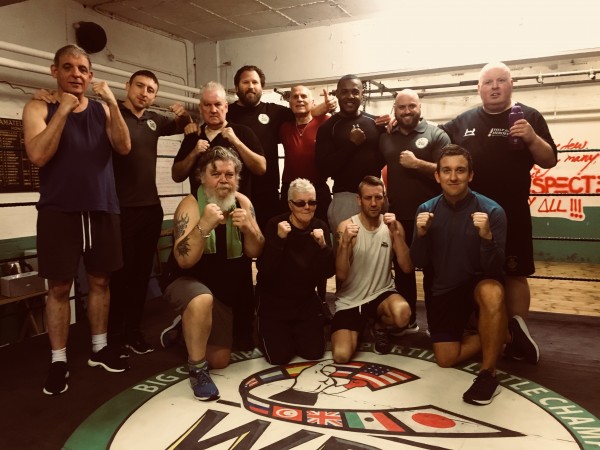 A group of blind veterans have joined local boxers and trainers at the famous Brighton and Hove Amateur Boxing Club as part of a fitness week led by the charity Blind Veterans UK.
Seven vision-impaired ex-Service men and women visited the iconic boxing gym in Hove to train with three of the Hove ABC's specialists including Scott Welch, retired professional boxer and former ABA Amateur Heavyweight Champion.
The veterans were put through their paces as part of one of Blind Veterans UK's fitness weeks which allow blind veterans from across the country to come together for a week of trying out new activities.
Richard Phinbow, Sports and Recreation Instructor at Blind Veterans UK, said: "We hold four fitness and training weeks throughout the year but the first one after Christmas is always very popular!
"The activities this time have included spin classes, British Military Fitness and of course coming along to the boxing gym. All the activities are great for physical health obviously but also make a massive difference to mental wellbeing."
Blind veteran Roan Webb, who has been supported by Blind Veterans UK for two years and served in the Royal Artillery before losing his sight, added: "This my second time on a fitness week and both have been absolutely excellent! Everyone enjoyed it and got involved. We're all of different levels of fitness but the great thing is that everyone improves throughout the week.
"The boxing has been really great and it was a pleasure to work with Scott and all the guys here and be put through our paces."
The veterans were led in their workout by Scott Welch and his team and continues the gym's work in using boxing to support the wider community.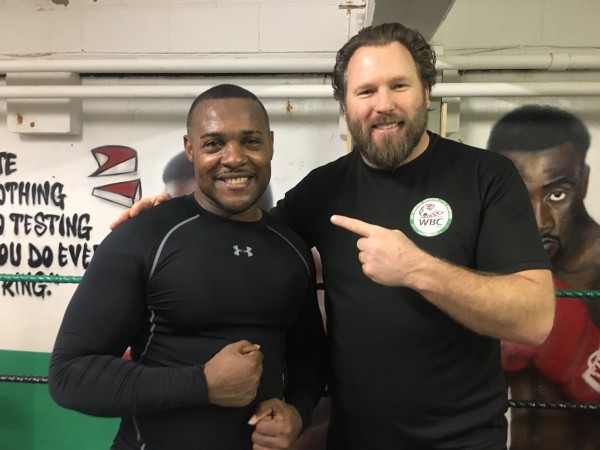 Scott said: "Our work in the community is such an important part of what we do and fits in so well with the WBC World Boxing Cares programme.
"It was an absolute pleasure to have the group from Blind Veterans UK here and all of us can't wait to work with them again."
Blind Veterans UK was founded in 1915 and the charity's initial purpose was to help and support soldiers blinded in WWI. But the organisation has gone on to support more than 35,000 blind veterans and their families, spanning WWII to recent conflicts including Iraq and Afghanistan.
For more than a century, the charity has been providing vital free training, rehabilitation, equipment and emotional support to blind and vision-impaired veterans no matter when they served or how they lost their sight. Visit blindveterans.org.uk/support to learn more about the charity and how you can support its vital work today.
For all media enquiries please contact: Mark Wheeler, PR Manager, Blind Veterans UK, 12 – 14 Harcourt Street, London W1H 4HD, E: mark.wheeler@blindveterans.org.uk, T: 020 7616 7980
Notes to Editor
Blind Veterans UK
Blind Veterans UK is a national charity that believes that no-one who has served our country should have to battle blindness alone. It provides blind and vision-impaired ex-Service men and women with lifelong support including welfare support, rehabilitation, training, residential and respite care.
Find out more at: www.blindveterans.org.uk, and follow us on Facebook at: facebook.com/blindveteransuk and on Twitter at: twitter.com/blindveterans.