Military charity Blind Veterans UK is calling out for local people to join their transformational team as the charity prepares to open its new Rustington home later this year.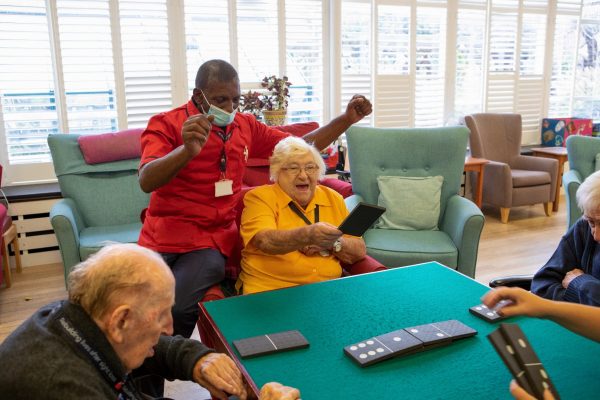 Blind Veterans UK decided to move from their current south coast home in Brighton in 2021 and, soon after, identified the former home of the RAF Benevolent Fund in Rustington as the perfect location for them to move.
Almost 18 months of building and renovation work is starting to come to an end and the charity is preparing for a first phase of opening. The new Blind Veterans UK Rustington Centre will provide wellbeing support and rehabilitation to blind veterans, rebuilding lives after sight loss. It will start to open in September and begin supporting veterans to achieve independence, health, and happiness straight away.
Over the coming months the charity will be recruiting into a full range of roles but initially they are looking to welcome people to join their Health and Wellbeing team including care specialists and Registered Nurses, their Housekeeping and Maintenance team, and their Hospitality and Administration team.
You can find out more about these roles at blindveterans.org.uk/roles
Head of Centre Lesley Garven said:
"We are delighted that our move to Rustington will be completed later this year. We can't wait to become part of this great community and start working together to provide care and support for our blind veterans.

"There are lots of opportunities available right now and there will be more throughout the year so if you want to play your part in a team that transforms lives every day we would love to hear from you."
Blind Veterans UK supports thousands of blind veterans across the country, but knows there are many thousands more who still need its support to rebuild their lives after sight loss.
If you, or someone you know, served in the Armed Forces, including National Service, and are now struggling with sight loss, then please get in touch. Call 0800 389 7979 or visit blindveterans.org.uk/support