In collaboration with Woody's Lodge, the Book of You is a charity that encourages different communities to make a book to record stories and aspects of their uniqueness. It's a great way to highlight the military community.
There are 2 projects currently running for 12 weeks: one in Rhyl (Denbighshire)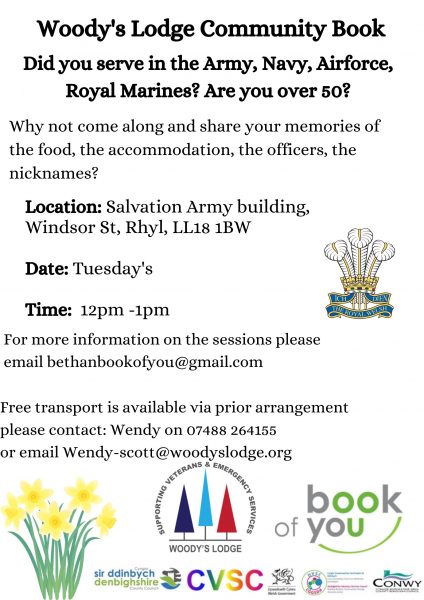 and one in Colwyn Bay (Conwy region)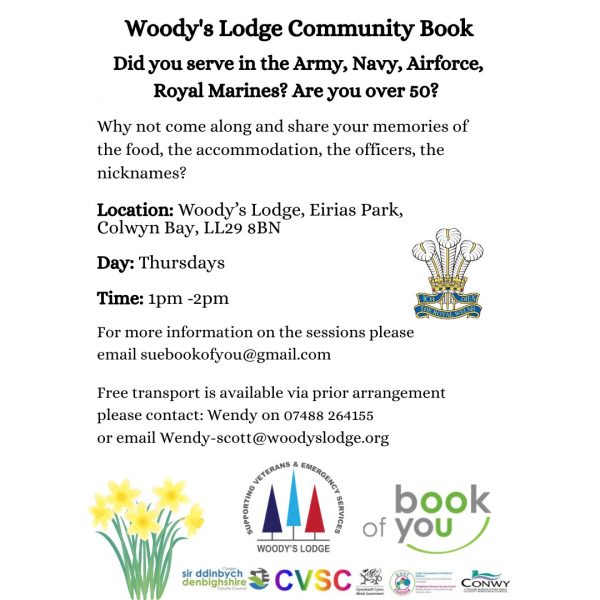 These projects are already underway, but anyone can join at any time.