The Royal Air Forces Association (RAF Association) has teamed up with boutique florists Appleyard London to create an exclusive bouquet.
In traditional RAF colours – red, white and blue – each bouquet has been handcrafted by experienced florists.
Flowers have associated meanings, many dating back centuries, and so it was important to not only select the right colours, but also to choose appropriate blooms. Sky-blue hydrangeas traditionally represent perseverance while red and white roses reflect love and peace.
Rebecca Davies, Corporate and Major Gifts Manager at the RAF Association, said: "We're delighted Appleyard London has decided to support the RAF Association by designing a bespoke bouquet.
"The money raised will enable us to continue offering vital welfare support to those within the RAF family that are in most need."
Appleyard London will donate 10 per cent of the purchase price of every specially designed bouquet to the RAF Association. If you'd like to treat yourself or loved one, while supporting the RAF Association, please visit www.appleyardflowers.com/rafa.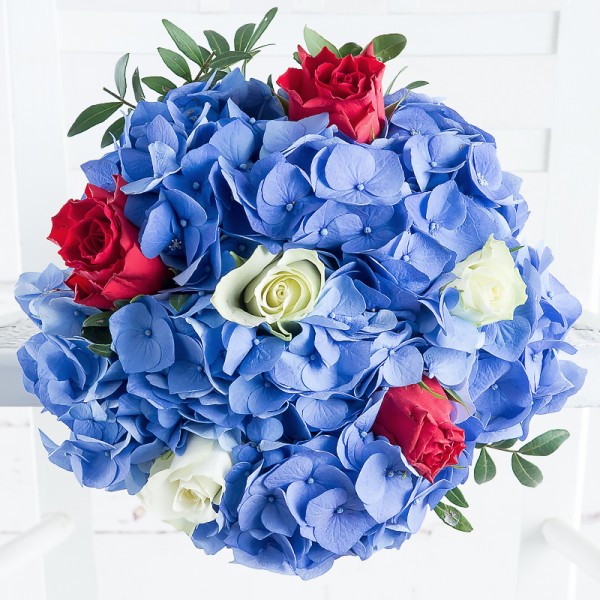 Notes to editors:
Contacts
Joseph Doyle, PR Assistant, RAF Association – 0116 268 8755 or doyle@rafa.org.uk
About the Royal Air Forces Association
The Royal Air Forces Association (or RAF Association) is a membership organisation and registered charity that provides welfare support to the RAF family.
The Association recognises that RAF personnel and their immediate families dedicate their lives to their country, and we believe that such a sacrifice should not result in suffering, poverty or loneliness.
Whether it's an injured airman or woman fighting to get back on their feet, a young child missing their parent away on overseas operations, or a World War II veteran needing a shoulder to lean on, we are here to help all generations of RAF personnel and their families.  We also support serving families if they need us. We give practical, emotional and financial support.
Our membership of more than 72,000 includes serving RAF personnel, veterans and members of the public who want to show their support for the work that we do.
Across the UK in 2017 the Association carried out more than 115,000 welfare contacts, calls and visits, helped tell thousands of bedtime stories to children whose parents were away on operations, and gave tailored holidays to 2,500 RAF veterans, widows and family at our Wings Breaks hotels. Our support ranges from simply providing conversation and friendship to preparing and submitting application forms for financial assistance.
Charity numbers: 226686 (England and Wales), SCO37673 (Scotland).